Over the last decade or so, Richmond, Virginia has become so much more than just a former stronghold of rebellion in the American Civil War. Among other things, this diverse city has now become a foodie's paradise, with breweries, cideries, James Beard Award-winning restaurants.
And – yes! – Richmond has donuts to die for. One local donut shop that has become a staple on the Richmond scene is Sugar Shack.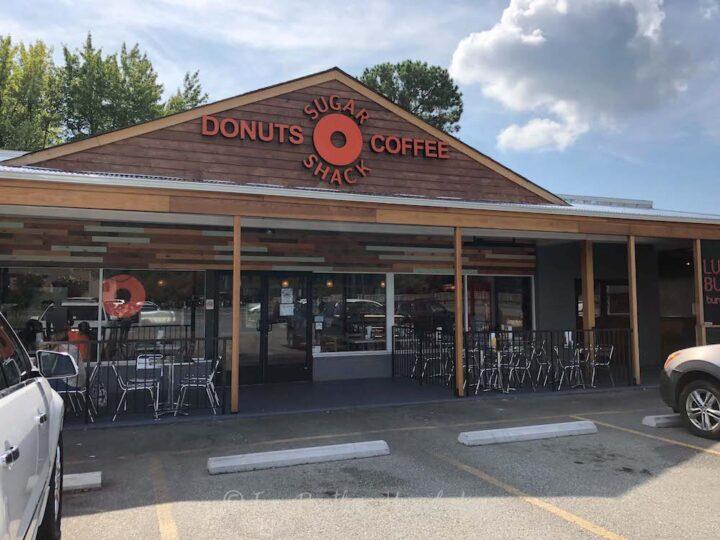 About Sugar Shack Donuts
Started in 2013 in a tiny storefront in downtown Richmond, Sugar Shack is the brainchild of fine dining chef Ian Kelley. Kelley wanted to create a locally-operated, community-focused shop that relied on as much local produce as possible to make unique sweets the right way.
Most mornings, you'll find a line wrapping around the inside of any Sugar Shack store you visit. Once you get up to the pastry case, an employee is ready to help you decide on your flavor(s), and will even start pulling from racks of the freshest donuts in the kitchen if the flavor you want isn't in the case.
The hard work and dedication of Kelley and his Sugar Shack family have earned the little local chain some big national accolades. From America's Best Donut Shops on Travelocity, to a listing among the NY Post's Best Donut Shops in America, and a spot in USA Today's Top 10 Donuts in America, this homegrown donut legend is certainly starting to spread.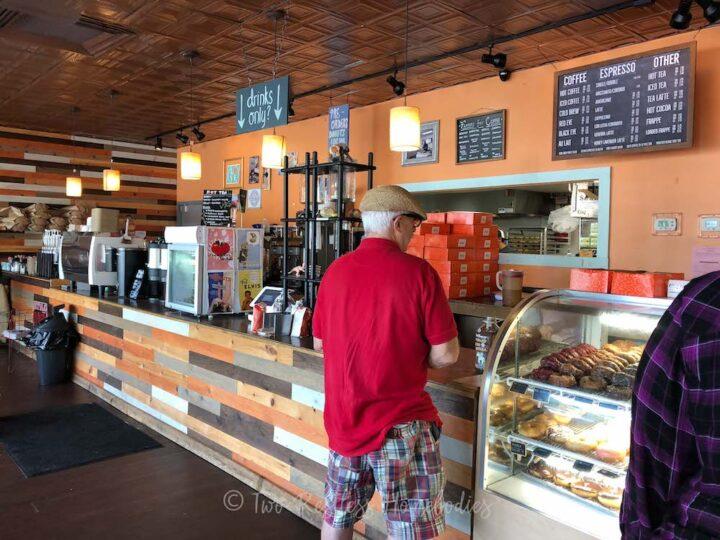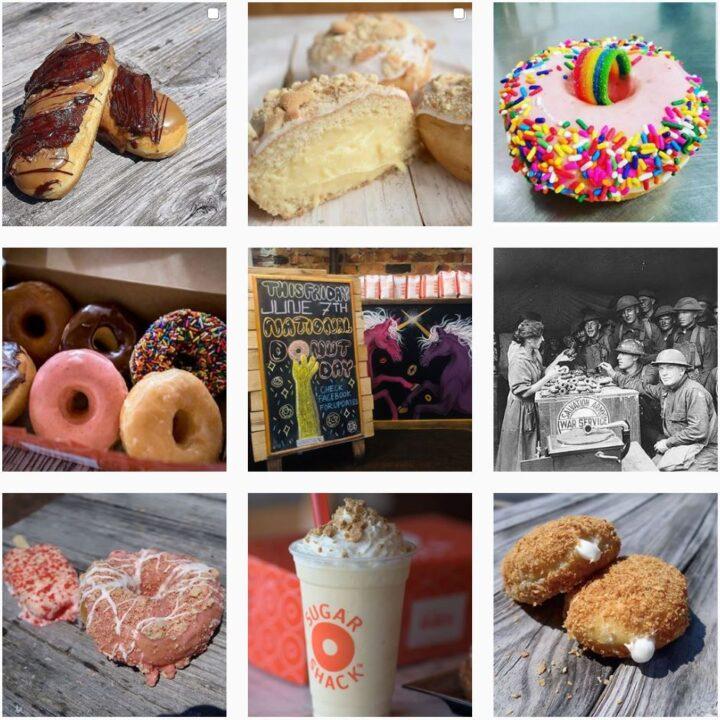 Where is Sugar Shack Donuts
Sugar Shack now has three locations in various parts of the city, additional locations outside of Richmond in Virginia Beach, Fredericksburg, and Charlottesville, and more creative yeast donut varieties than you can shake a stick at.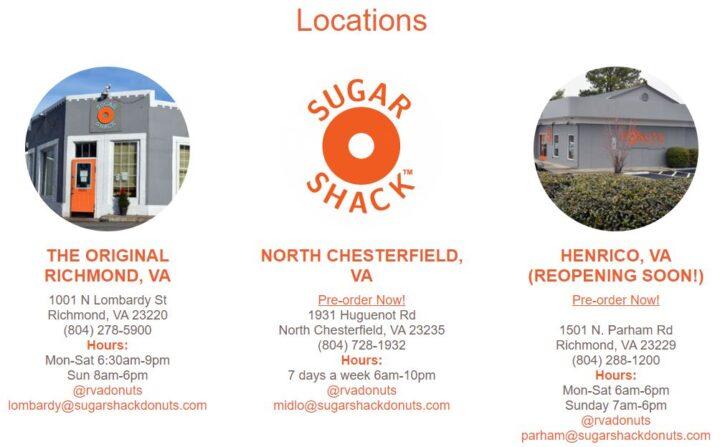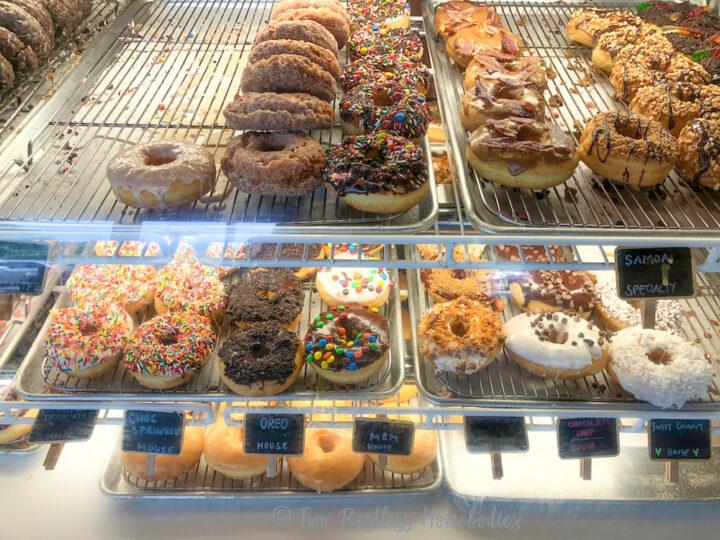 Their Donuts
Made fresh throughout the day, SS offers donut flavors you've never seen before and will crave forever after you've tried them. Think of a Samoa donut (like the Girl Scout cookie) with chocolate icing dipped in toasted coconut and drizzled with caramel.
Or vanilla and Oreo, with simple vanilla icing coated in crushed Oreos. Heath, Butterfinger, M&Ms, and other sweets also frequently appear as toppings at Sugar Shack.
If you're not in the mood for a yeast donut, they usually have at least one cake donut variety in the case, and these cake donuts are the ones most likely to also accommodate customers with particular dietary needs. Always ask, but often the cake donuts are gluten- and/or dairy-free, making the deliciousness available to a wider audience.
Fun fact: Make sure to watch Sugar Shack's Facebook page, as they do almost daily promotions where, if you meet a certain criteria, you can get a free house donut. So, some days it's if your name begins with a certain letter, if you're in a certain profession or, recently, if you show them a particular book that you have.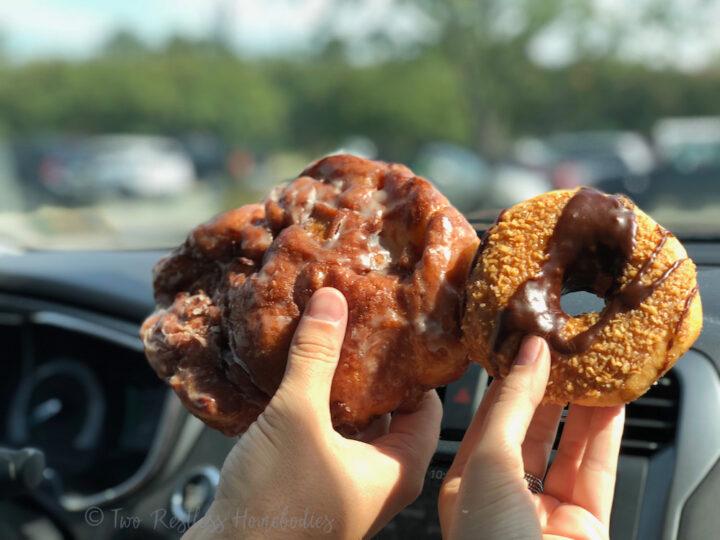 Fun Facts about Sugar Shack
Sugar Shack had a food truck for quite a while, which touted their vegan and gluten-free donuts as well as their most popular regular flavors. After it was damaged in a storm, the owners hung up their food truck aprons for a while and decided to focus on their brick and mortar locations.

The original Sugar Shack location used to be a used car lot!

Sugar Shack often creates fun-shaped or filled donuts for big and little holidays throughout the year. With skull-shaped donuts at Halloween, green cream-filled donuts for St. Patrick's Day, and more, it's clear the team has fun with their craft.

None of the locations uses an automated baking system – every donut is made fresh and by hand.
Do you have a favourite Donut Shop that should be a part of the Worldwide Donut Guide?
Let me know in the comments below and I will be in touch with what we need from you to have your review published.