Room4Dessert : Ubud's 9 course food extravaganza
Bali is praised for its food scene but hidden in the hills of Ubud is one of the Island's best foodie secrets and dare I say, the best dessert experience I have had to date. Welcome to Room4Dessert; the 9-course gastronomic dessert and/or cocktail experience that will change the way you look at dessert forever.
With world-class Chef Goldfarb making magic with his constantly evolving dessert laboratory, it is worth stopping everything you are doing right now to add this food extravaganza to your bucket list.
Unlike many top Bali food spots, I didn't find Room4dessert flooding my Instagram feed. In fact, it was word of mouth from my Digital Nomad Retreat with Find Your Pack that I first heard the life-changing words of… "9-course dessert". I immediately knew that my whole life had been leading up to this moment.
Like any first date, my date with food begun with a whole lot of butterflies, nervousness, and an unbelievable amount of excitement. And like any experience it is always best shared. After all, food comas are much easier when you have someone else to live through that emotional rollercoaster with you. Do not be put off if you are a solo traveller though!
I was lucky enough to spoil my Mum with this unforgettable dining experience yet feel even luckier to share it with you now.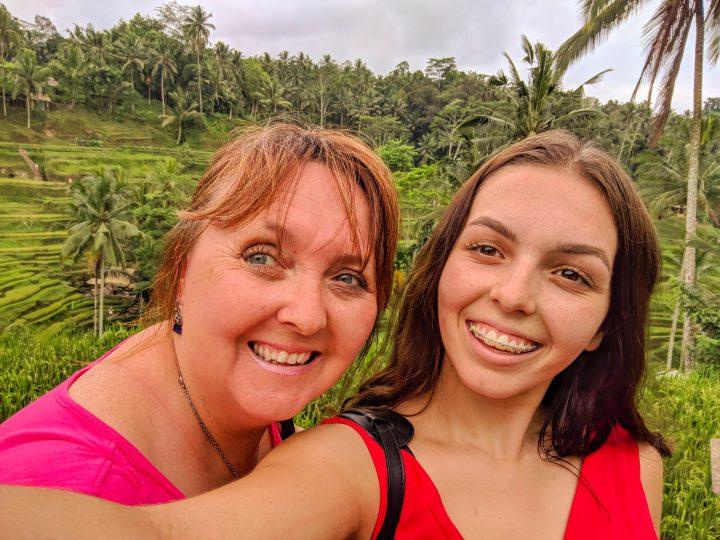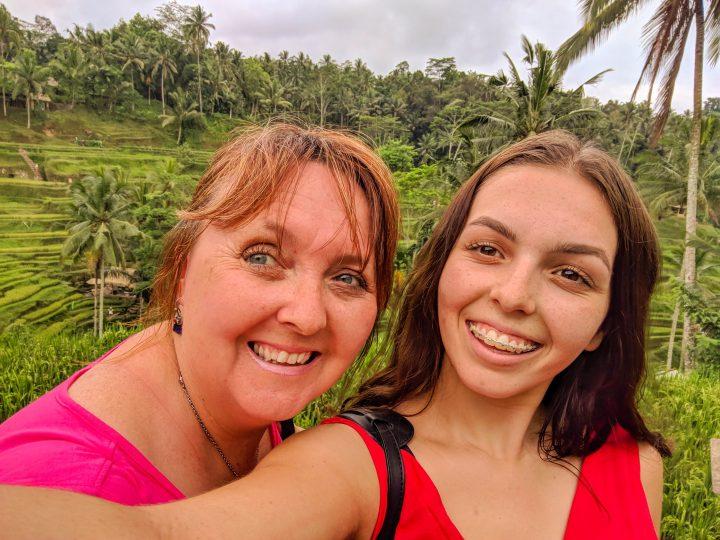 Are you ready to taste Ubud's best desserts?
There seems to be an unwritten rule that dessert must always be eaten last, but leave that belief at the door as dessert and cocktails will be the only meal you need all night long. It may even feel like it is all you need to get you through the rest of the week!
Whether you are an expert in gastronomic dining or an enthusiastic foodie looking for something new, Room4Dessert will turn you into a little kid on Christmas.
Although you may feel like you have been ready for this experience your whole life while also feeling like you may never be ready, here are a couple of tips and tricks to make sure you make the most of it.
How to prepare for a 9-course dessert.
This goes back to leaving the rule of 'dessert is last' behind as you are going to want to save it as your only substantial meal of the day. I am not encouraging you to starve yourself throughout the day, or at all for that matter, but keep in mind that you don't want to fill yourself up on something like pizza before your big night of deliciousness.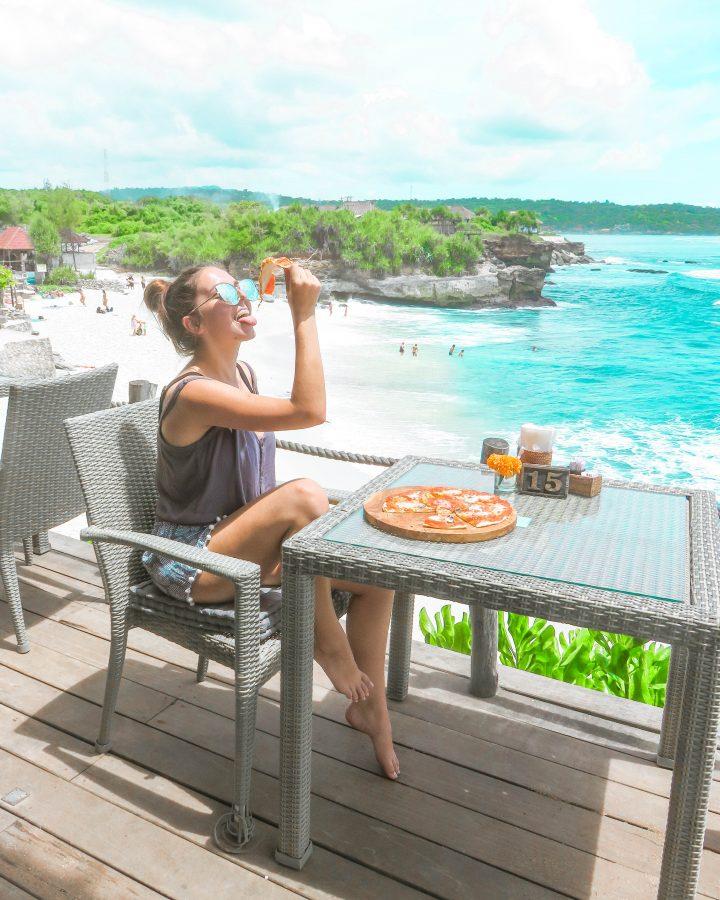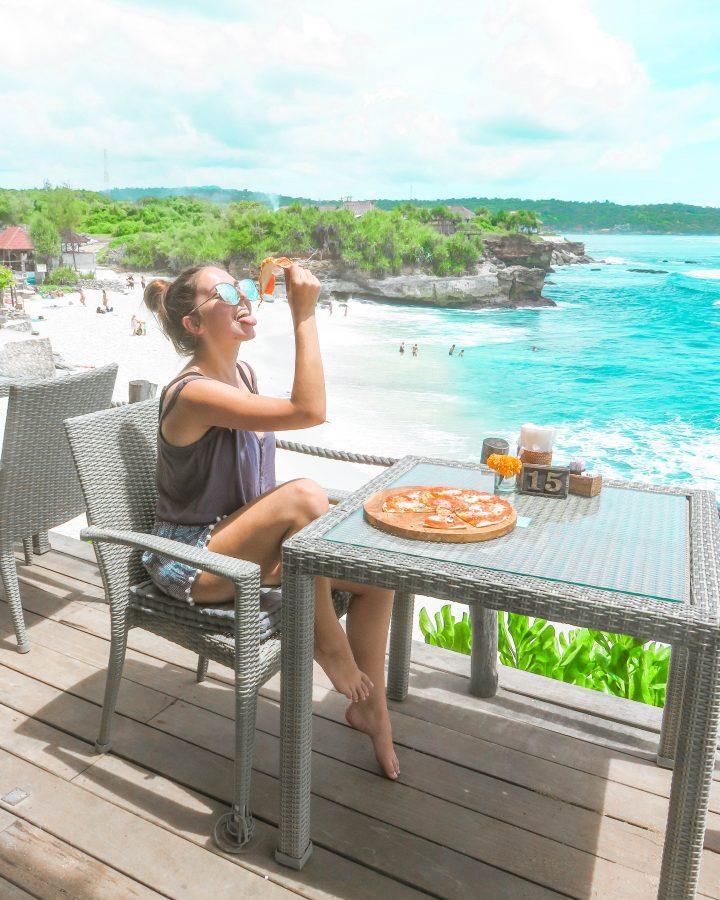 You may have heard the saying, "dress for the job you want". So, that is exactly what you should do as a temporary dessert and cocktail taster for the evening. By this I mean, keep in mind that you are going to be eating and drinking A LOT. So, while you should also dress as nice as possible, consider a certain level of comfort.
How to get to Room4dessert
Scooter
This is one of the most popular ways to make your way around Bali for locals, digital nomads, and your typical tourist as it is unbelievably cheap. Although there is plenty of parking available at the restaurant, if you plan on having any of the cocktails on offer, I suggest finding a much safer mode of transportation. Not to mention the roads can become very slippery and quite dangerous especially at night.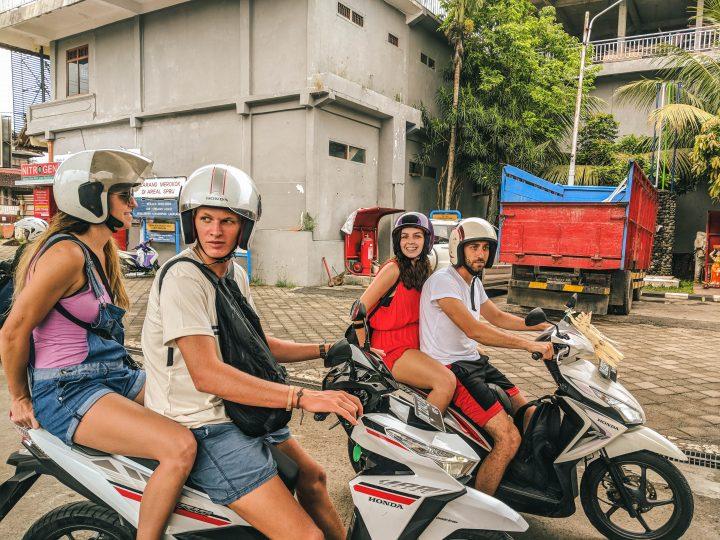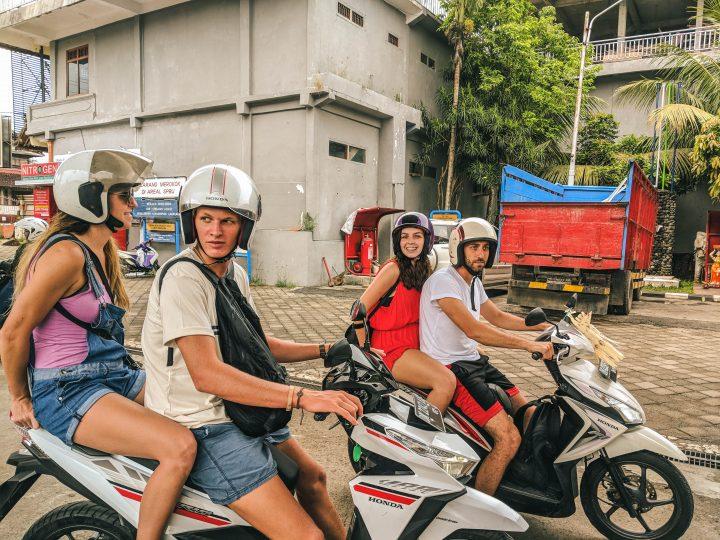 Scooter Taxi
These can be found almost anywhere along the streets of Ubud and are a cheaper alternative to a regular taxi. The choice between a scooter taxi and a regular taxi should mostly be based on personal preference. Not everyone is comfortable on a scooter and certainly not comfortable on a stranger's scooter however, it is a great alternative and often much quicker than the vans too.
Regular Taxi
Again, you can find these EVERYWHERE and you are able to negotiate a price. If you are sharing a taxi with other people, which I am sure you will be for this evening, the shared price of the taxi fare is a bargain. For any form of taxi make sure your drive does in fact know where the restaurant is… we made that mistake and ended up a little lost.
Well, how's it all work?
If you are like me, a 9-course dessert menu sounds like something of dreams yet you still can't fully wrap your head around how an operation like this could work.
Once you arrive at the venue, the staff will invite you in with open arms and direct you to your table. If you arrive early enough you will be lucky enough to get some of the best seats in the house right in front of where the magic happens.
From here you will be gifted the menu which is where the most difficult part of the night kicks in. A range of decisions are waiting… and I am here to help you make them. So, when these questions start flooding your thoughts, hear my voice echo in the back of your head… in the least creepy/scary way possible.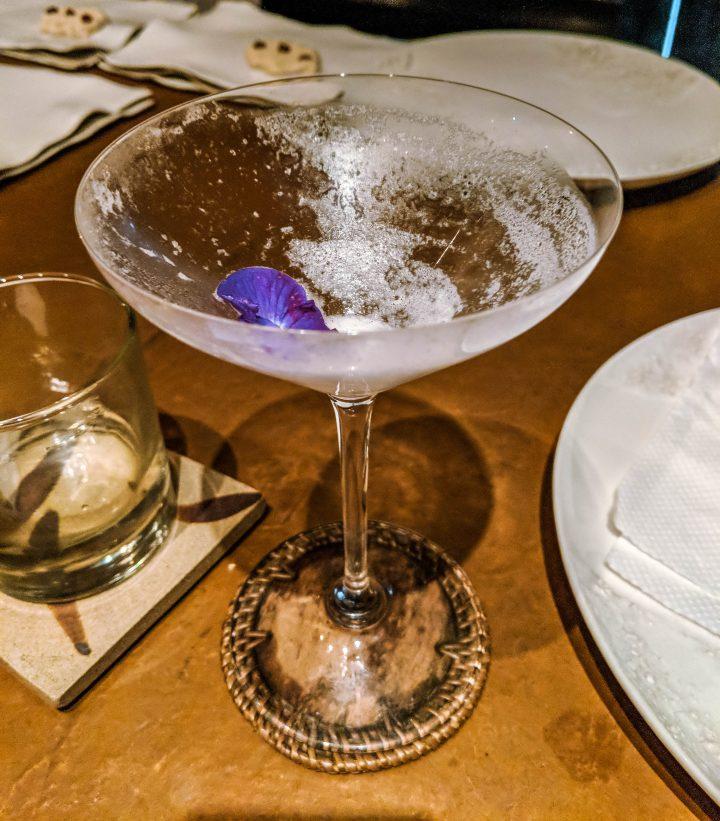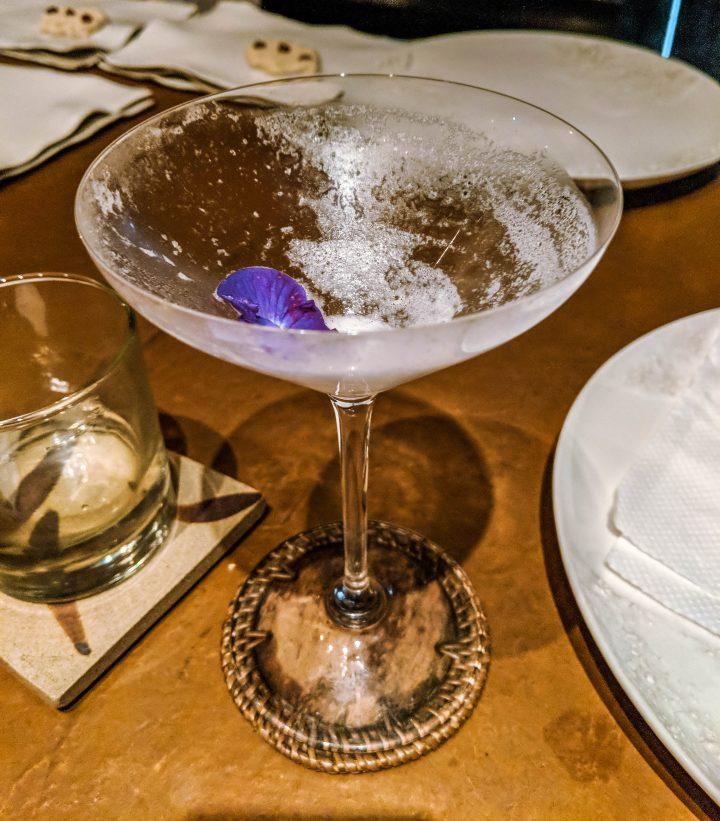 Once you finish making those life-changing decisions, you no longer have to worry about anything at all except enjoying yourself.
As soon as your order goes in the magic comes to life right in front of your eyes. From one end of the enormous counter, you get a glimpse of your bartender concocting your cocktail but your eyes are glued to the perfectly executed choreography of your server/artist as they assemble each puzzle piece of your first course.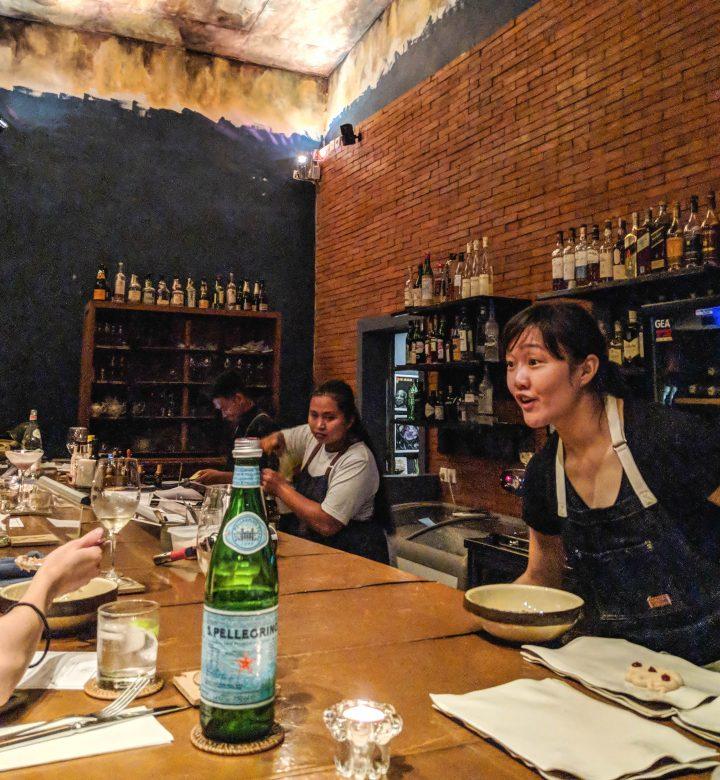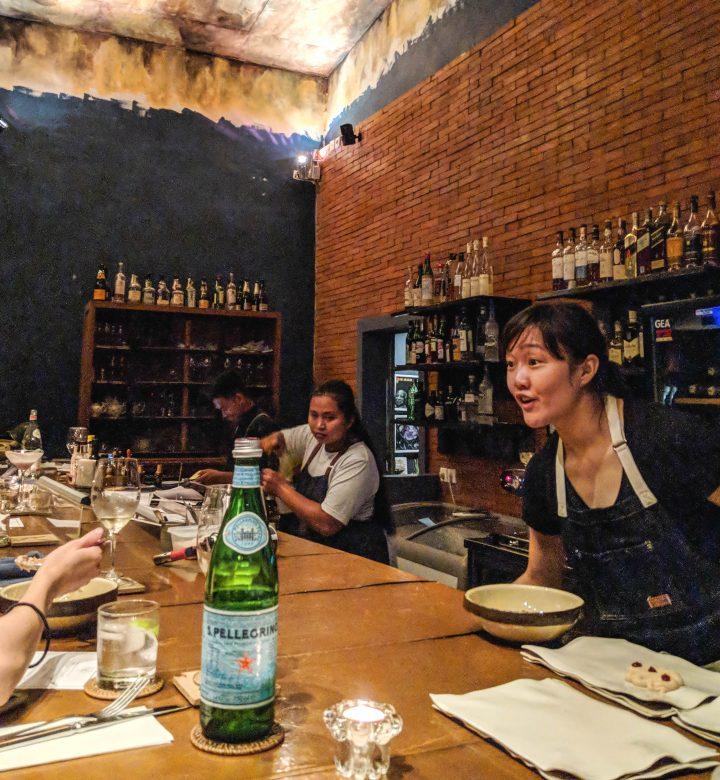 There are so many things we tend to ignore when eating food such as, where it came from, how is it made, why these particular ingredients are used and how do they work so well together. Well, this is where Room4Dessert shone brightly. Not only do you get to experience your meals come to life in front of you but the server takes you through the whole process or should I say, journey.
Each course is a new chapter of a book you never want to end. Similar to a good book, sometimes you will want to jump straight to the next page but you need a quick break to process everything you have taken in. At the start of the night you will be so excited to eat everything and anything as soon as possible but let me warn you that the food coma will hit you out of nowhere.
It may be course 4 or course 7 where you start to feel that struggle but I believe in you to push through. The staff are very aware that this happens to the best of us and are always looking out for you… asking if you need a break between the next course and even how long you need that break. From 5 mins to 30 mins take all the time you need to ensure you make the most of every part of this experience.
Unfortunately, all good things come to an end. Your cocktail glass and plates may be empty but your heart and certainly your stomach will leave so full.
How much does it cost?
For Bali, these prices are a little steep but for anything else remotely like this anywhere else in the world, the prices are unbeatable! Considering Room4Dessert feels like a priceless experience, it is so worth every single dollar or should I say… rupiah.
For all updated pricing check out the Room4Dessert website
(Keep in mind prices mentioned do not include 21% government tax and service charge)
The Room4Dessert menu.
DISCLAIMER: This is based on my experience from November 2019. Many of these items have been updated and replaced as the seasons change. For all up to date information check the menus above.
Although these dishes may be different to what you would get to marvel at if you were to visit Room4Dessert, I am really excited to give you a little taste test into the 9 course food extravaganza.
Course 1 – Red
Rosella cream, beetroot cake, watermelon, dragon fruit, strawberry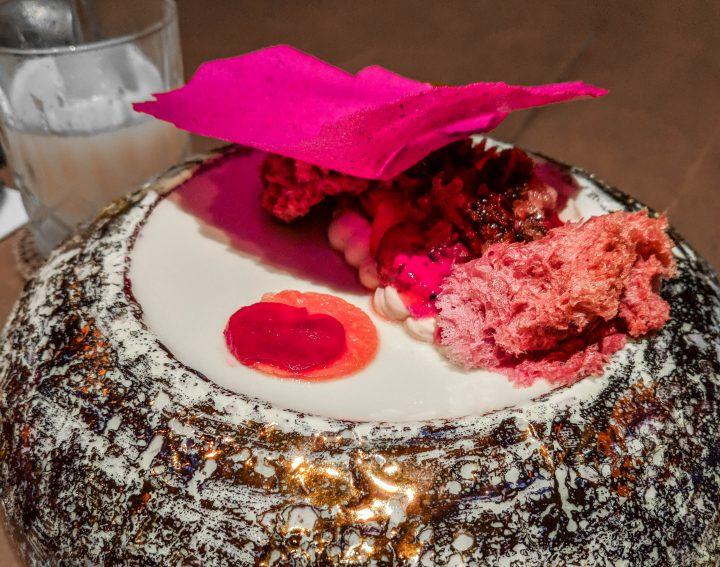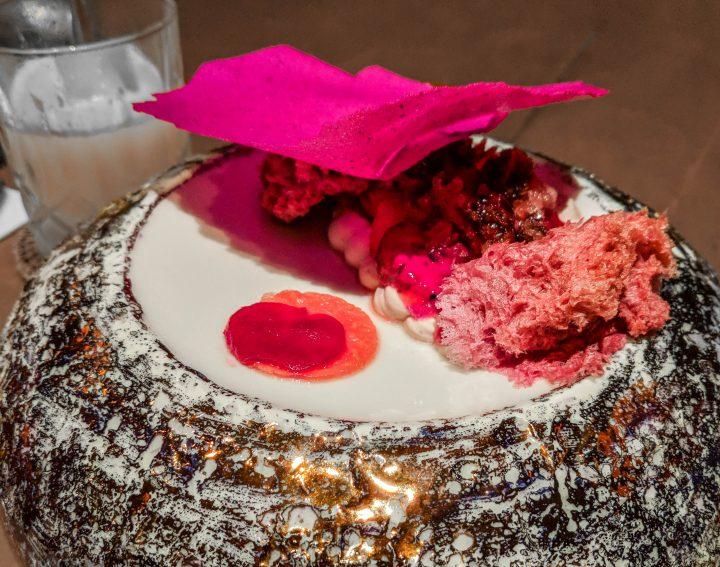 I always hear the judges on Masterchef ramble on about how you eat with your eyes first but they are not wrong. The Red dessert may be the most breathtakingly delicious thing your eyes have ever seen. The vibrant hues of deep red to glowing magenta stay true to its name but still took me by surprise. You are left with an overwhelming sense of wonder and confusion yet everything makes sense, especially when you take that first bite.
The fragile sheet of dragon fruit sits above the mysterious arrangement of sweets as though it was floating. It seems so wrong yet so right to take a peek at what hides below. Once that sheet settles on your taste buds it fizzles away to reveal the fresh flavour explosion of fruits.
Course 2 – Pandanbert
Pandan panna cotta, salak ice, kacang hijau, nutmeg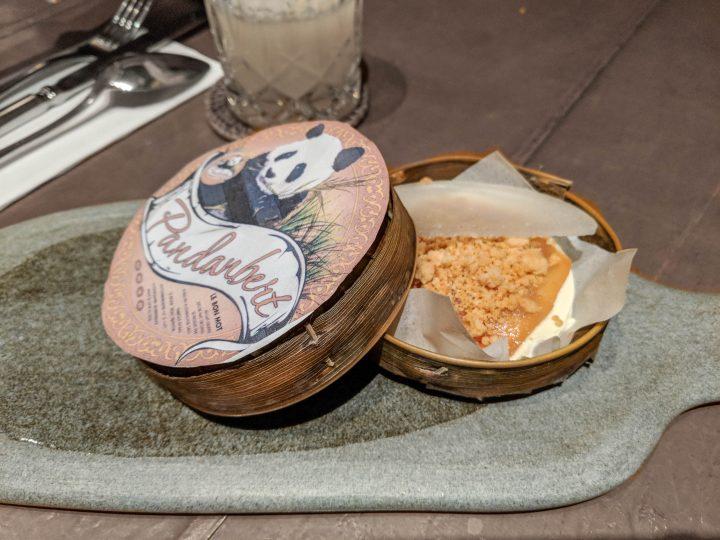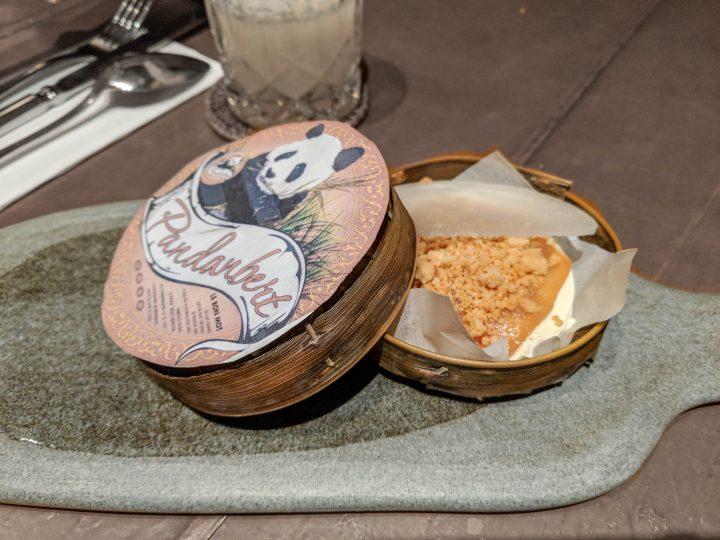 Inspired by the cheese Camembert yet contains no cheese. From first glance the dish looks so simple until you slice your spoon through the caramelised snake fruit jam that protects the perfect panna cotta to indulge in the first bite. A whirlwind of new and unusual flavours are welcomed to your palette; hesitant at first then closely followed by a craving for more.
Course 3 – White Chocolate, Black Heart
Cocoa butter cake, tamarind, kemangi sorbet, injin meringue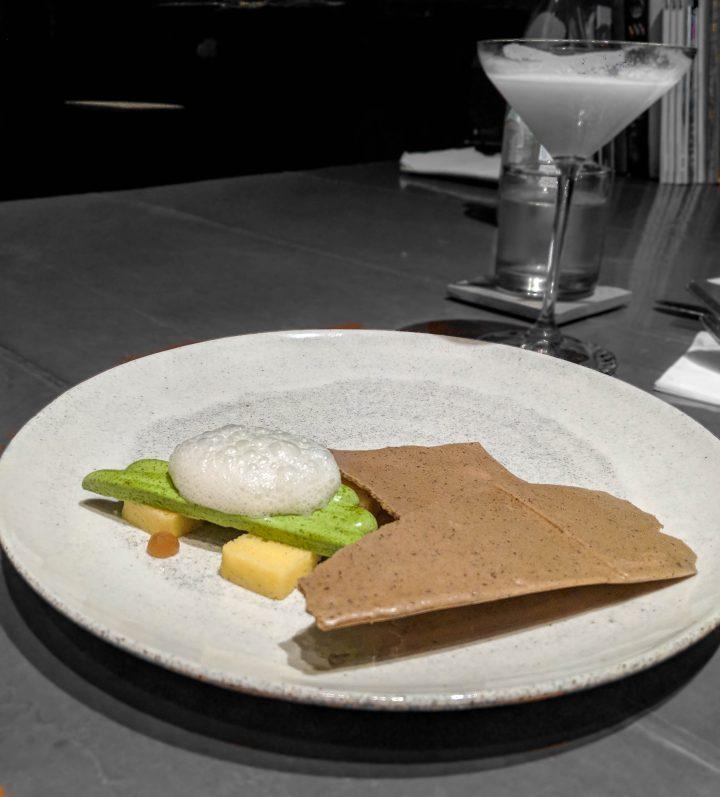 You watch as each piece of the puzzle is presented onto the plate. An array of colours and textures scattered methodically however, the puzzle isn't complete until they all meet in your mouth.
Beginning with what I can only describe as a distant relative of taffy except crisper and a completely different type of chewy. Onto the foamy meringue that sets on your tongue as waves do when they reach the shore. We then meet the foundation of the creation which happens to be the butter cake balanced out with the sorbet that you wish you had a whole tub of for those hot summer days and even miserable nights.
Course 4 – Taro Card
Taro Pudding, toasted cocnut gelato, jackfruit, tarragon, soy meringue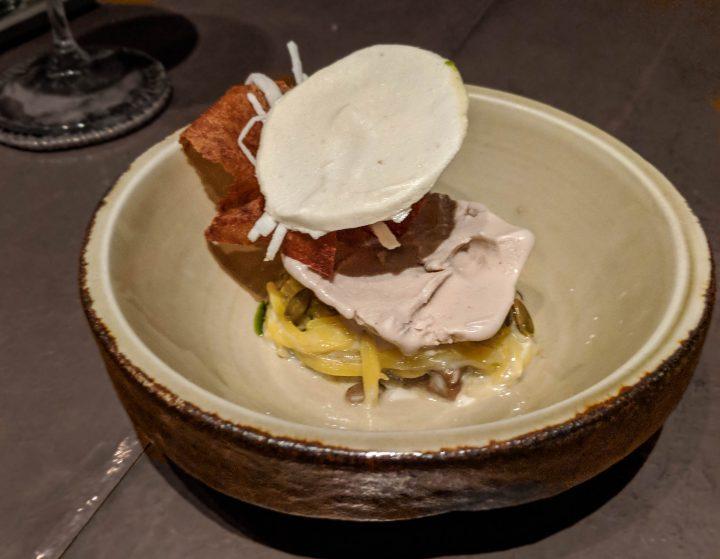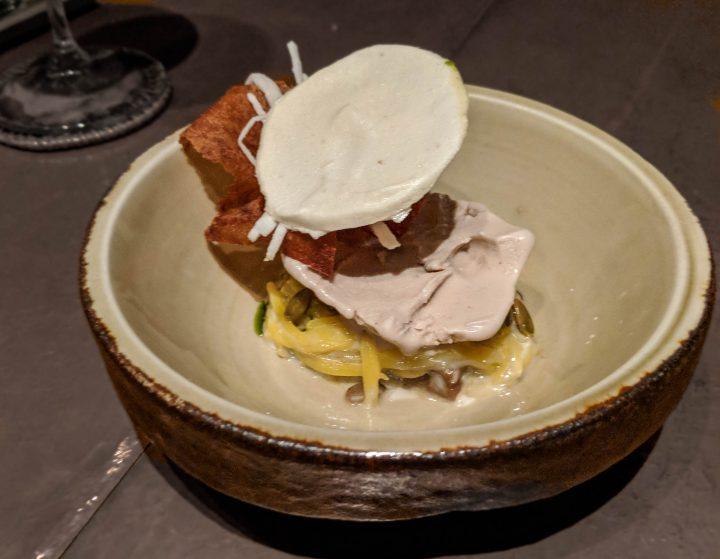 Described by Room4Dessert as "rich and very Indonesian" but to me, intriguing and overbearing is what comes to mind looking back on this Taro dessert. Still holding onto the artistic flair that the others had in their presentation but didn't hit the mark in taste.
I am not saying this wouldn't be something you would love but for me, each flavour was unbelievably strong and something I am not used to. The dish focuses heavily on coconut, a food I have never been a huge fan of (sorry to offend any coconut lovers out there) which may count towards why this entire meal was a personal miss.
The unknown taste and texture of Taro in particular was mind-boggling and something I may never get used to.
Course 5 – The Sugar Refinery
Coconut nectar chantilly, chocolate toblerone, soursop, Balinese meringue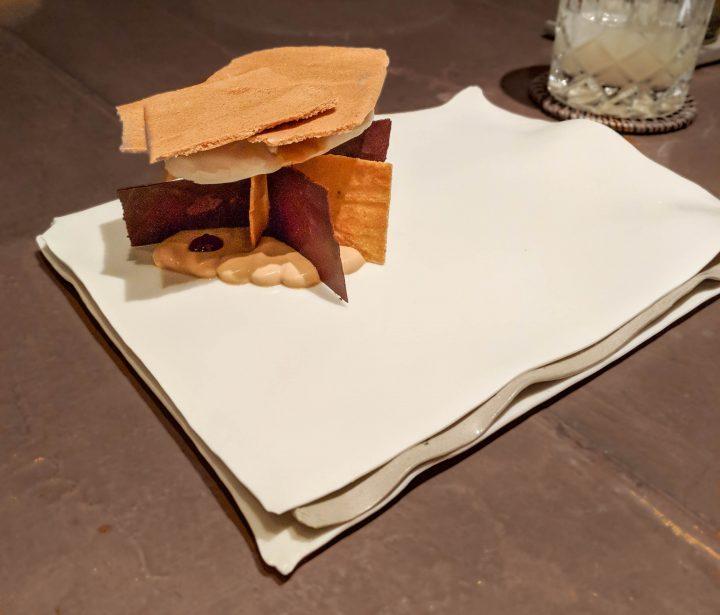 Here we found out that the creator's primary focus for the entire experience, which he has certainly mastered, is to highlight the mixture of texture and flavour. Over halfway through the dessert marathon, everything we have learnt and eaten makes perfect sense to the mission.
You are in awe as this creation comes to life as it is like watching someone trying to stack cards. Each element so fragile until put together to make a sturdy and balanced structure. Similar to Jenga, where one wrong move would see it all collapse, it seemed rude to destroy something so mesmerising.
The juxtaposition of several varied crunches to the smooth moussey meringue that sits as the glue to the tower of deliciousness, flood your mouth with a rich tang.
Course 6 – Gingerbread Man
Sorghum pain d'epice, passionfruit curd, crackerjack, long pepper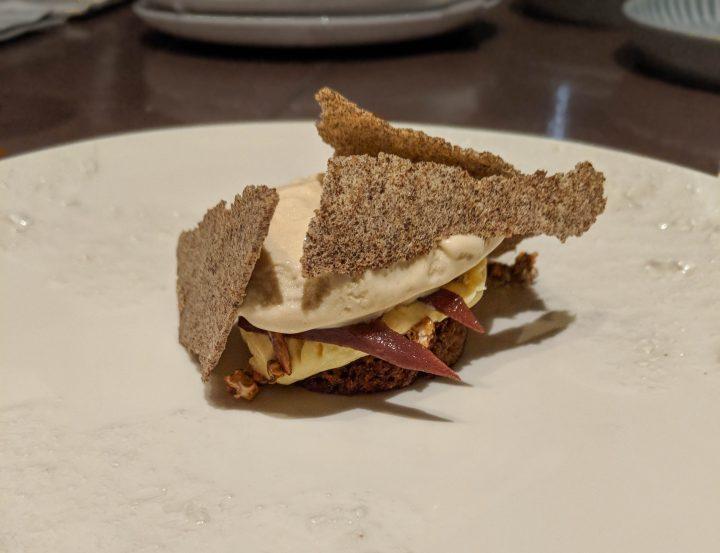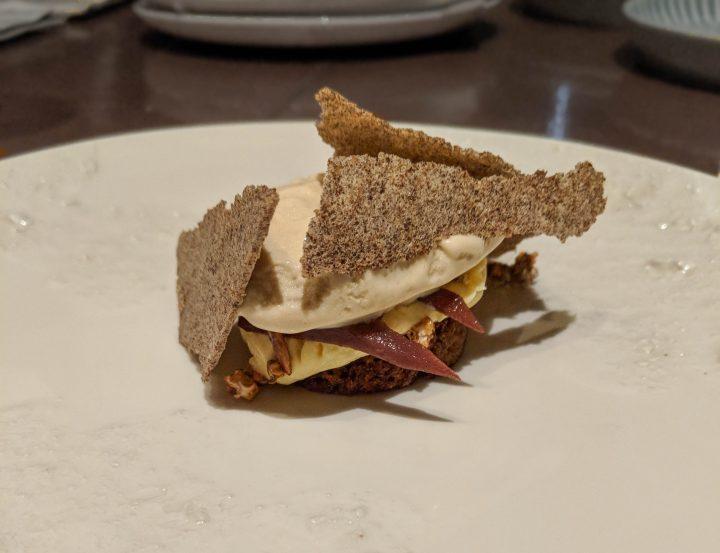 The aesthetic of the Gingerbread Man reminded me of a walk on the beach. Not any part of the beach though, that area where, as you take each step, the sand snaps off into shards yet the soft texture can be seen and felt underneath. In saying that, the dessert was far from tasting like crusty sand. Instead, it oozed deeper character with that slight zing of passionfruit.
Course 7 – Ghostface Keller
Doughnut, brie cream, papaya, apple tatin, cocoa nibs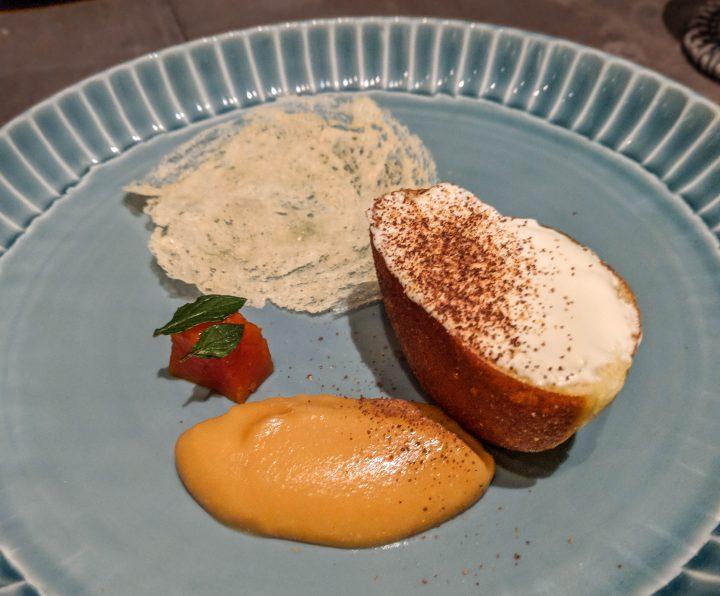 Are you really surprised that even in a fancy gastronomic foodie experience I still managed to find a donut!? I told you, my superpower is finding donuts anywhere and everywhere I go.
However, I had never tasted a donut remotely like this even with my experience in both sweet and savoury creations. Stuffed to the brim with strong brie cream baffled me and to this day still leaves me asking the question, "Do I like this or not?".
Ghostface Keller was so much more than a donut with what is labeled a "bold and brave" dessert that appeared as though it was an artist's paint palette ready to make a masterpiece on my tastebuds.
Course 8 – Caramel Tea Brulee
Caramel, black tea, cardamom, and sea salt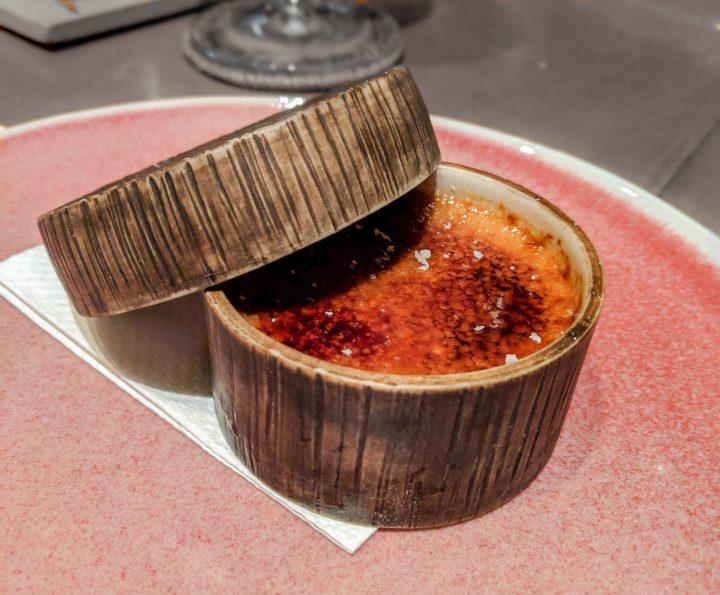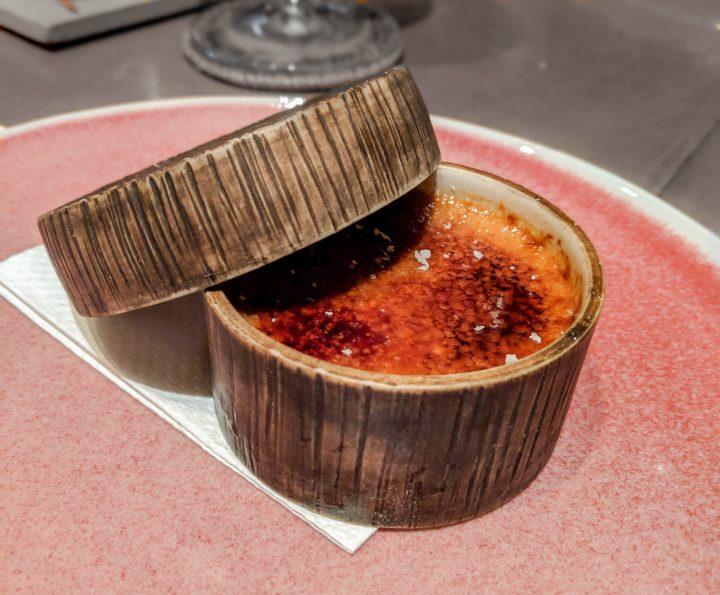 Room4Dessert was not lying when they said each course because stronger and richer. At our second last dessert of the evening came an undeniably intense twist on a classic. We had certainly come a long way from the fresh and fruity course 1.
Although a new outlook on a Creme Brulee, the classic glassy overcoat remained the same leaving you just as satisfied to smash through it. Exposed now are the powerful scents of a salty tea and it does not settle down in taste. Every bite feels like you are eating a full course especially as your food coma kicks in.
Course 9 – Chocobubbles
Mom's cookies, kluwak, warm mousse, "nibs" nougatine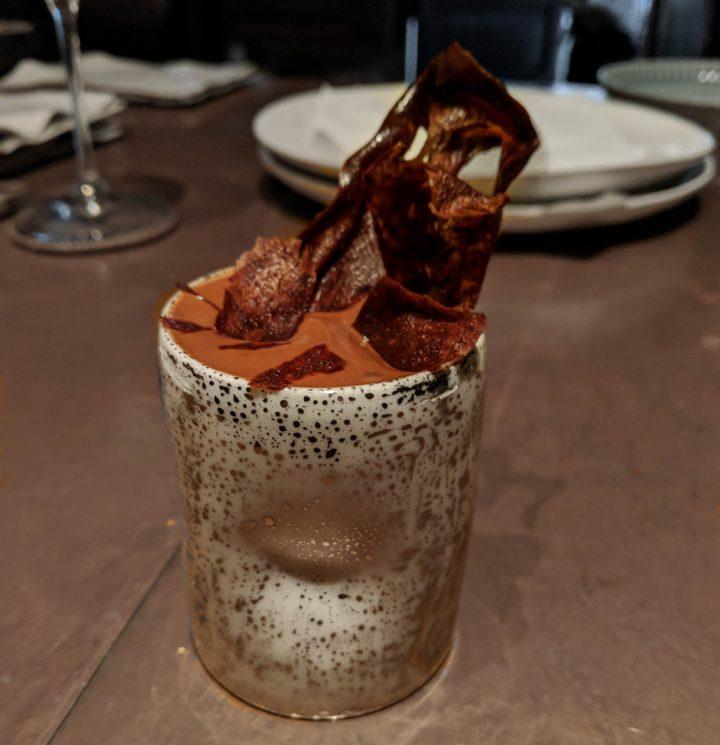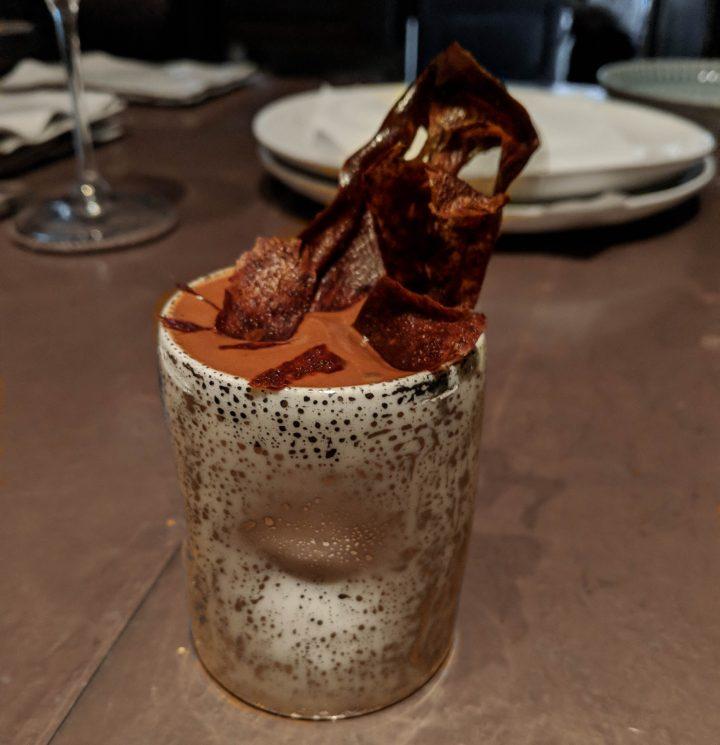 Last but not least yet undoubtedly the richest, comes the Chocobubbles. Funnily enough, it seems somewhat tame compared to the other courses yet dipping your spoon into the deep pot unveils a complex lineup of chocolatey challenges.
It is almost so rich that is hard to process. The struggle is certainly real but worth it as your food journey finishes with a bang.