If you are visiting Washington, D.C. and in need of a doughnut fix, there are tons of great options. If you are looking for a unique doughnut experience, look no further than Astro Doughnuts and Fried Chicken. Yes, you read that correctly. We'll come back to the title in a bit.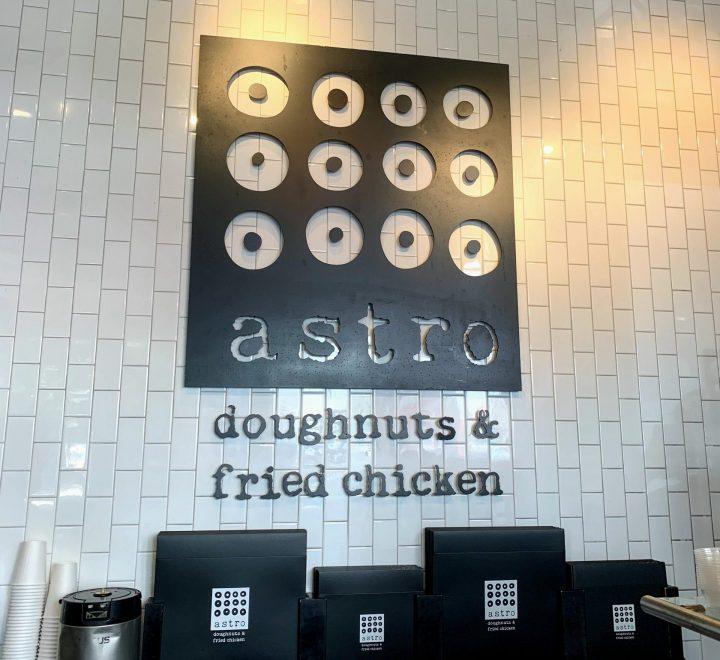 About Astro Donuts
Washington, D.C. is an up-and-coming foodie destination, with a variety of cuisines and restaurants, from farm-to-table to high-end to food trucks.
There are also tons of locally owned businesses, including Astro, which was started by two childhood best friends from Montgomery County, MD. When the cupcake craze hit in the 2000s, these two saw the future and got into the doughnut industry before it became the next big thing.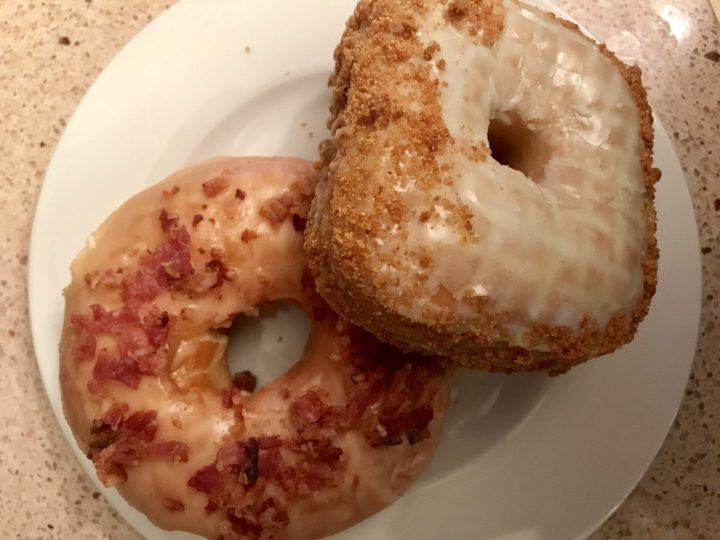 Where is Astro Doughnuts
In D.C. proper, the physical shop is located only a few blocks from the White House, but there is also a food truck that can be found all around the city.
The best way to get to the shop is to take the Metro to the Metro Center station and exit at 13th and G Street. Then walk one block west on G St., and you'll find it on the left. Parking is limited, which is typical for D.C., so plan on taking public transportation, walking, or taking a Lyft or Uber.
If you're like me and can't find anything without a GPS or Google Maps, the address is:
1308 G St NW
Washington, DC 20005
There is also a location in Falls Church, VA, plus two locations in California…for now.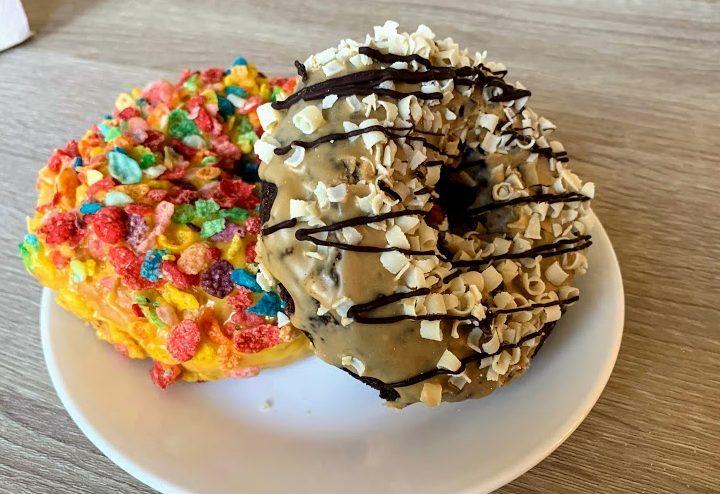 Their Donuts
There are two things about Astro that make it stand out from the other doughnut places in D.C.
The variety of fun flavors rotates every month, meaning you never get bored with the options.
The doughnut menu usually consists of 4 constant flavors and 4 monthly flavors. The doughnuts that are always available are vanilla glazed, maple bacon, pb&j, and crème brulee. The rotating flavors vary widely, but there is usually one that is seasonal, such as a Cherry Blossom doughnut during the Spring to match the blooming trees all over D.C.
Fun fact: Astro offers more than just doughnuts, with its other main offering being fried chicken. From chicken biscuits to BLTs to wings, and even sides like cole-slaw and tater tots, you can get an entire meal here.
They even offer a chicken sandwich using doughnuts instead of a biscuit or traditional bun. You have two doughnut options if you choose this sandwich: a savory doughnut or an Old Bay doughnut, starting at 11:30 am.
Trust me, this fried chicken is as good as anything you'd get deep in the South, and paired with a delicious biscuit and honey butter or hot sauce, it's a can't-miss.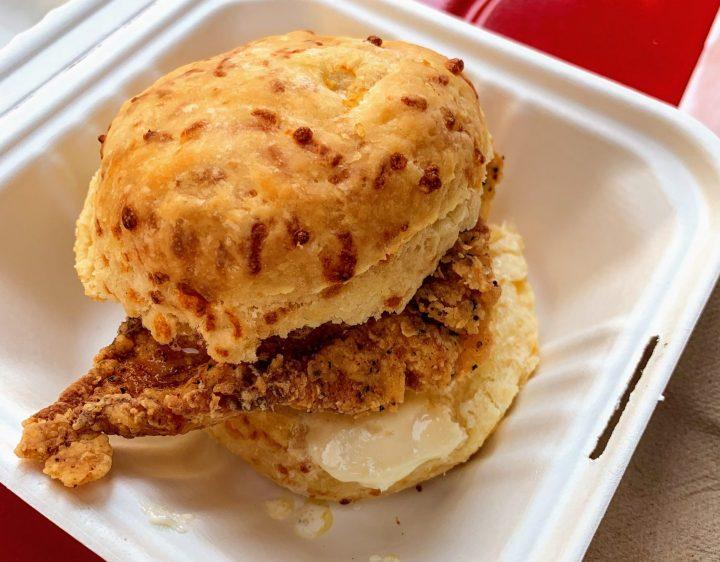 Fun Facts about Astro
Both owners, Elliot Spaisman and Jeff Halpern, were the first native Washingtonian's to play for the Washington Capitals, D.C's Stanley Cup-winning hockey team.

If you want to know where the food truck is in D.C., Astro's Instagram account gives daily updates.
Do you have a favourite Donut Shop that should be a part of the Worldwide Donut Guide?
Let me know in the comments below and I will be in touch with what we need from you to have your review published.