Welcome to an unmissable stop on the Worldwide Donut Guide, Portland's famous Voodoo Doughnuts! Get up close and personal with the crazy creators, their even crazier donuts and much more…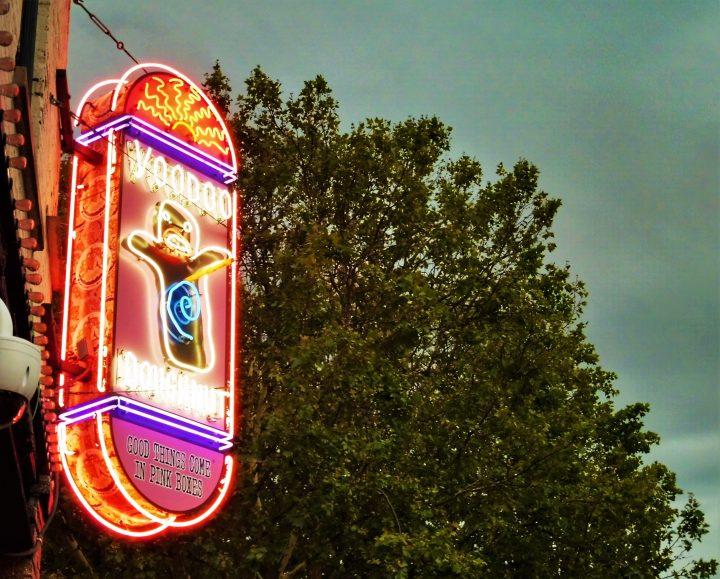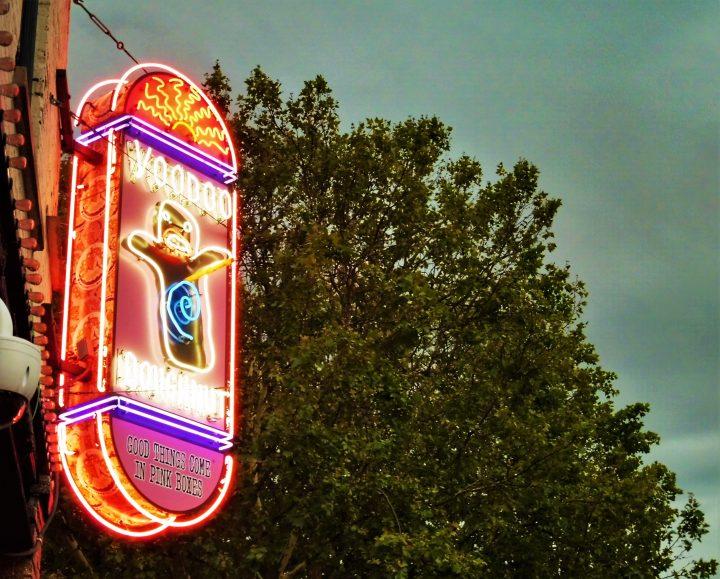 About Voodoo Doughnuts
Voodoo Doughnuts is the world famous donut shop that gives Disneyland a run for its money in being the 'Happiest Place on Earth'.
It is the masterpiece of the two creators Kennith "Cat Daddy" Pogson and Tres Shannon. One with a knack for business and the other with endless connections they were bound to be a success and well, look at them now!
Voodoo is not your ordinary donut store, oh no! In fact it is far from ordinary as it is home to some of the funkiest donuts you will ever come across in your entire life and weddings. Yep, you read that right, you can actually get married at Voodoo Doughnuts! If you are wondering if these weddings are actually legal, well, from the words of Voodoo, "100% legal, unless you don't want them to be!"
From the minute I became the Wandering Donut my mind kept drifting back to my first visit to Voodoo, and I couldn't wait to get back. From one crazy start-up location to a pastry empire, you can now find these delicious treats all around Portland and beyond!
But if you can't get there in person, at least you can feast your eyes on their website and socials.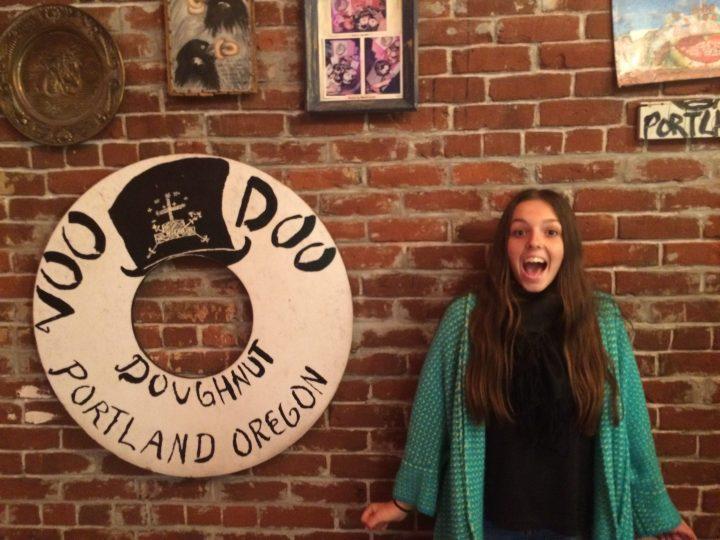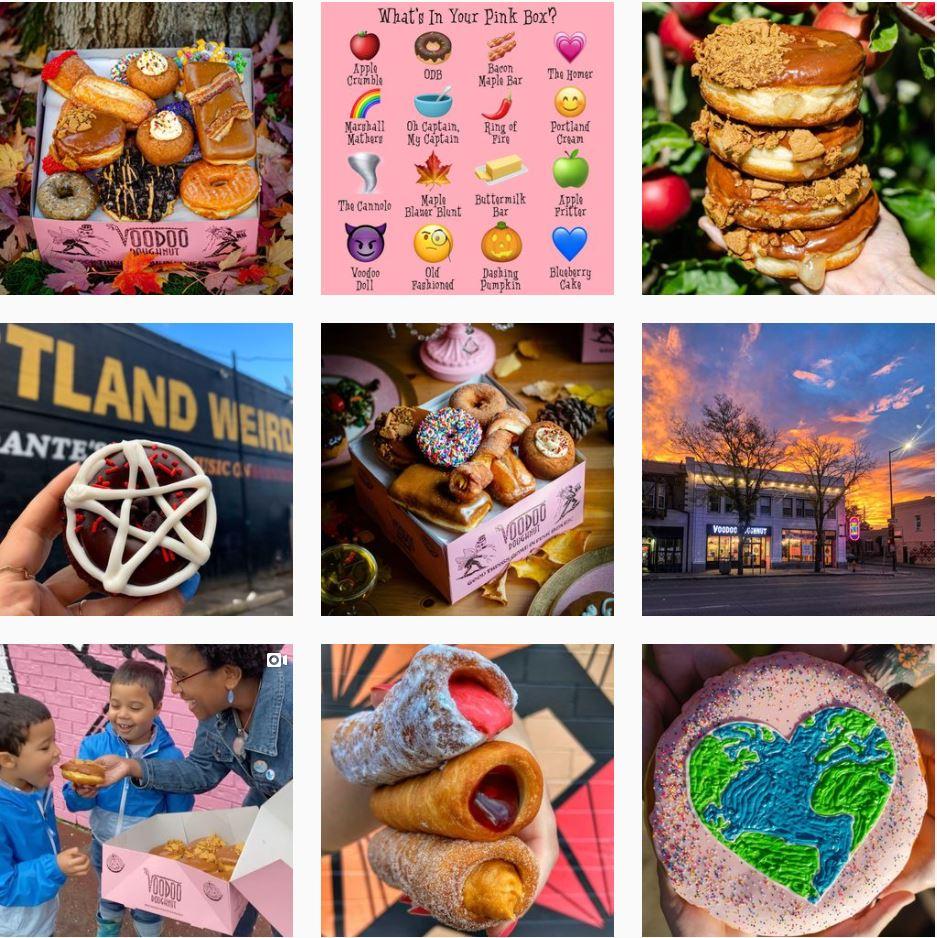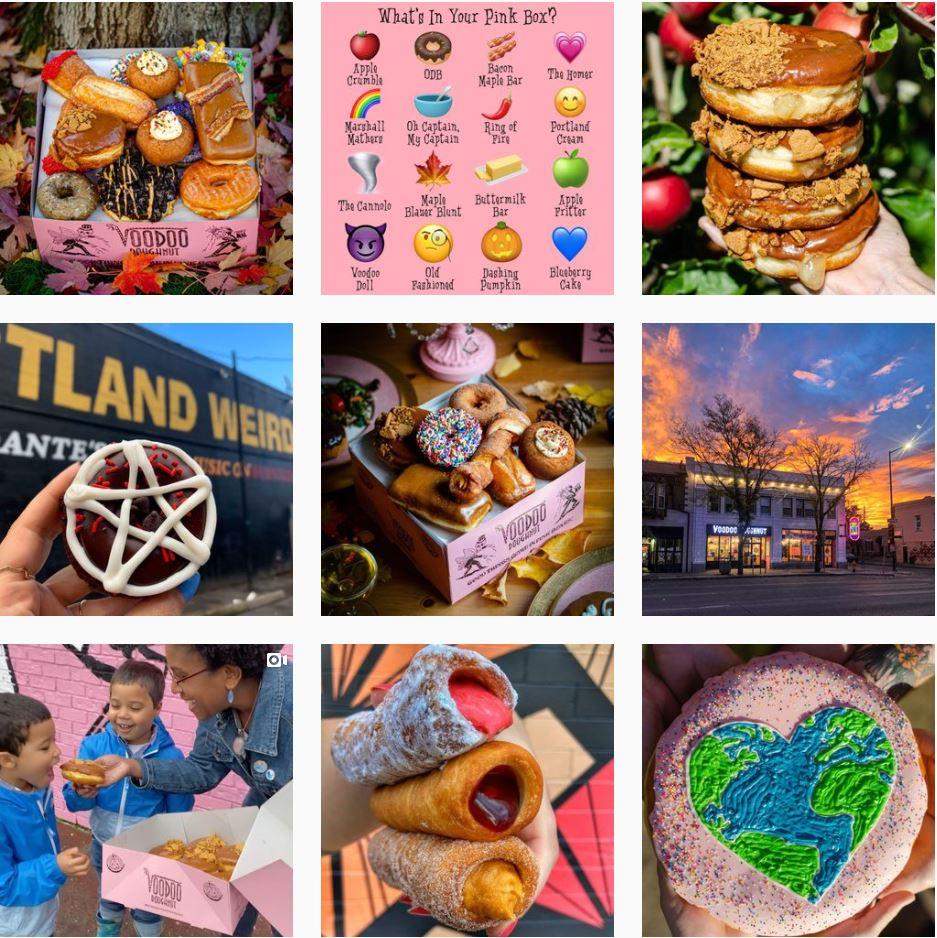 Where is Voodoo Doughnuts
From humble beginnings in Old Town Portland, Oregon, Voodoo is slowly but steadily plotting a course of World domination. And personally, I would be very happy to live in a world ruled by these guys. Check out the latest list of locations (and don't forget the Food Truck you can hire for special events in Portland)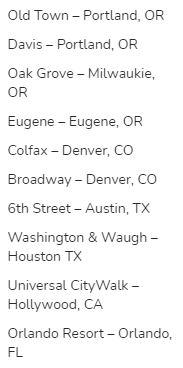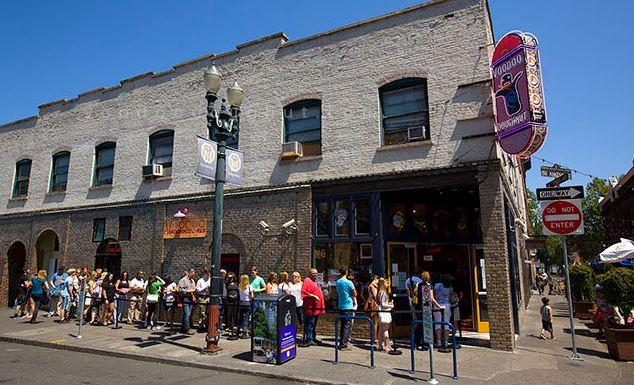 Their Donuts
I could go on forever about how outrageously delicious every single one of their donuts is but for now I am only going to give you a little taste of the Voodoo Doughnut magic. For a full list of their donuts check out the Voodoo Doughnut Website.
Fun fact: Voodoo once held the record for the Largest box of donuts with 3,800 donuts in a giant version of their famous pink box!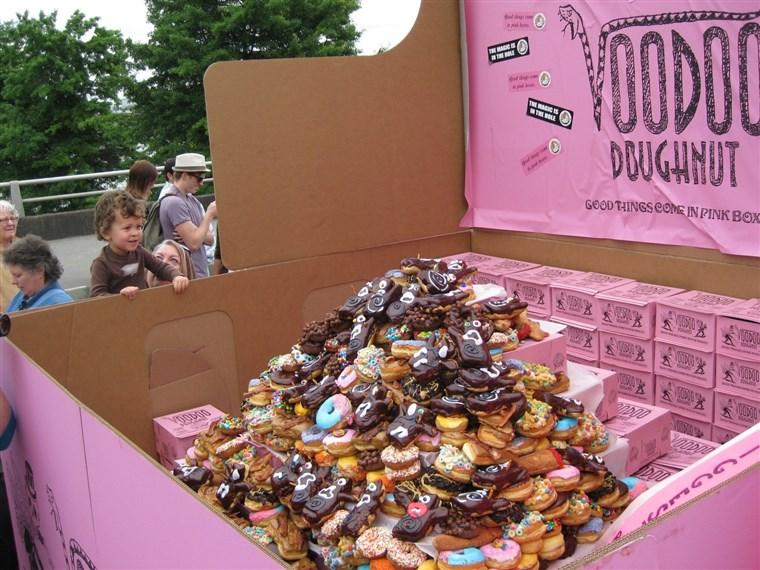 Fun Facts about Voodoo Doughnuts
We all know that Voodoo has some of the craziest donuts around but not all of them have worked out to be as delicious as the rest. In fact, they actually made an oyster donut! Around the corner from their main location is an oyster bar and one day they decided to team up. However, you won't be able to find this very strange treat anymore after everyone, including the owners, realised that it was quite disgusting as you could probably imagine.

Each month they sell a special donut to help raise money for charity. A new charity and new donut each month!

The owners had never made a donut in their lives when they first decided to open up their own donut business. It didn't stop them though. They were so determined that they managed to convince donut veterans in California to teach them the glorious art of donuts.
Do you have a favourite Donut Shop that should be a part of the Worldwide Donut Guide?
Let me know in the comments below and I will be in touch with what we need from you to have your review published.