In the land known best for its country music and BBQ, we come across an unexpected hidden gem on our Worldwide Donut Guide; Tiny Little Donuts.
About Tiny Little Donuts
While the name is tiny, this place has a huge heart and big flavours.
This family-run business is keeping it simple in the best way possible. Pumping doughnuts and coffee out from their modified airstream to their loyal customers who travel from all over.
Tiny Little Donuts launched in 2018 and quickly became a favourite amongst locals with fresh, delicious mini donuts and a growing list of flavours and toppings.
They operate daily until sold out which is a very regular occurrence. Often selling out before midday it is not hard to see why expansion plans are in the works.
I was lucky enough to sit down and chat with the owner and I was blown away by their passion and dedication for what they do and their community.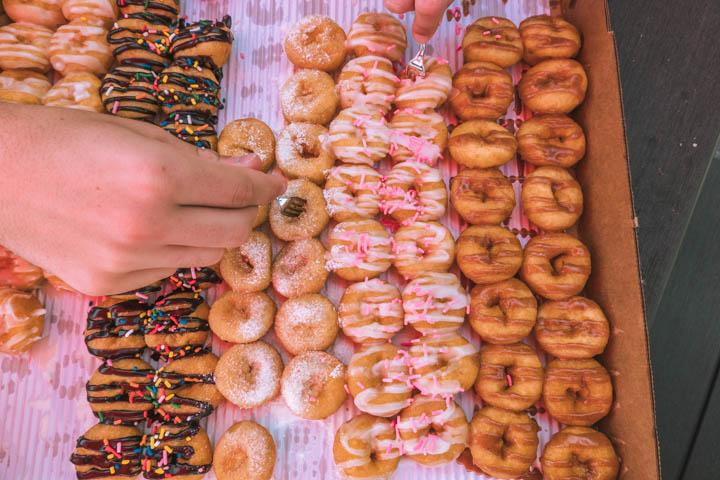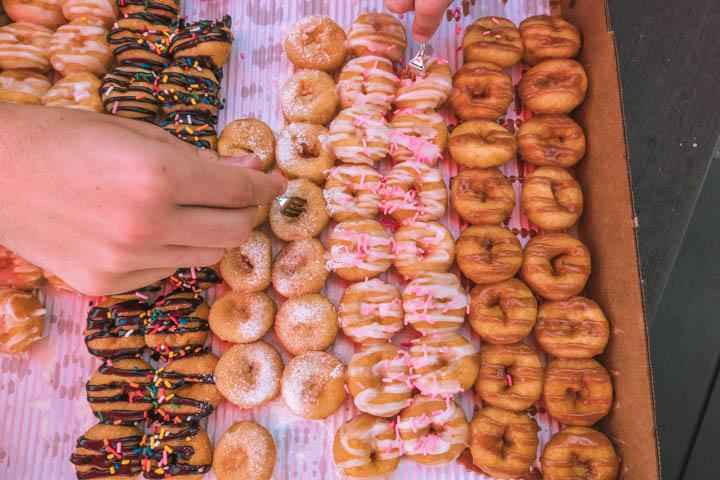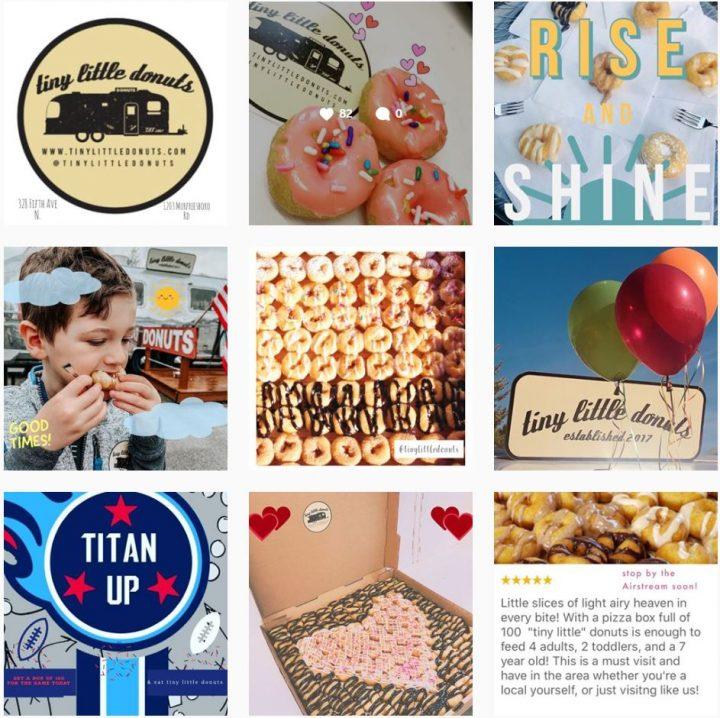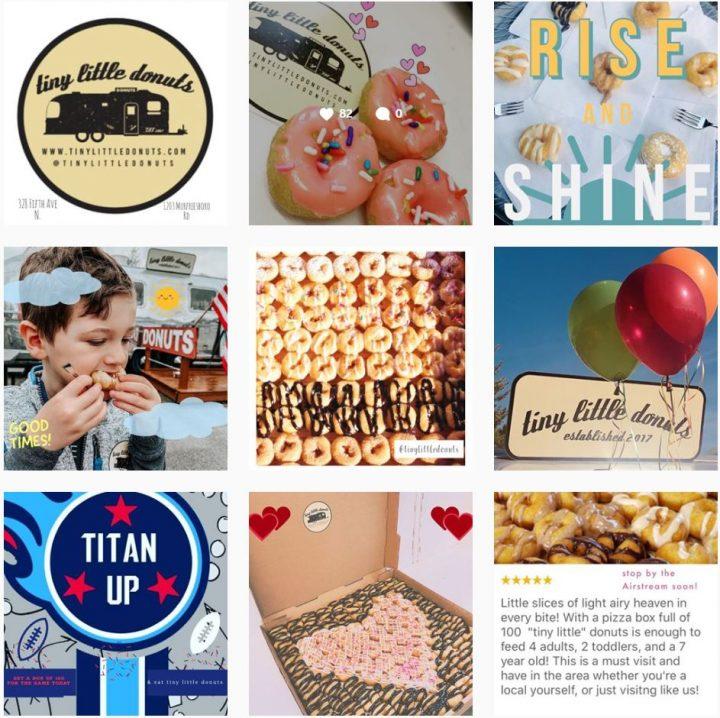 Where is Tiny Little Donuts
There are three location in or around Nashville (either open now or coming very soon)
328 5th Avenue North, Franklin, TN 37064, USA
Alexander Plaza 1203 Murfreesboro Road Franklin (Look for the Airstream)
SOBRO 506 5th Avenue S Nashville (Next to the Hilton Home2Suites & Tru)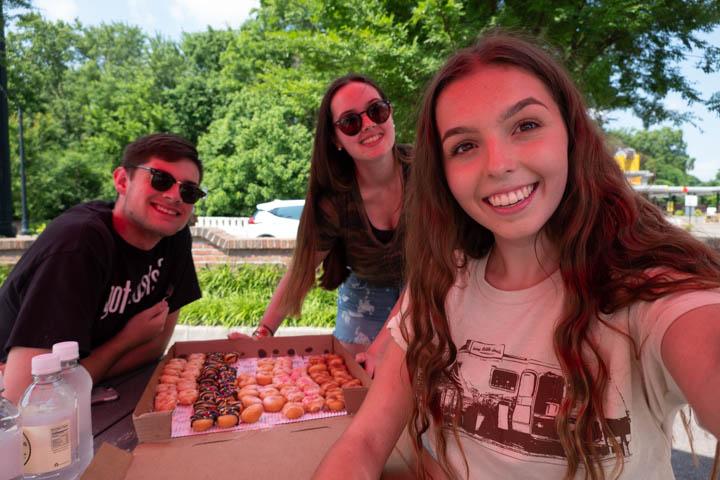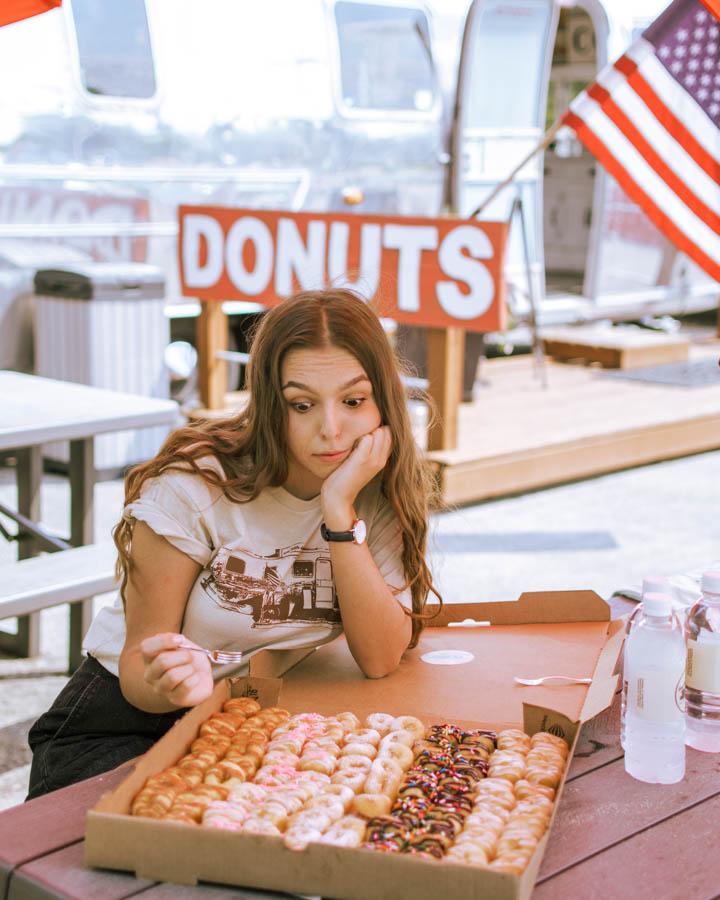 Their Donuts
When the world of crazy donuts started booming thanks to social media, it seemed that everyone was trying to compete with having the biggest and weirdest donuts but what I love about Tiny Little Donuts is their focus on flavour and quality over everything else.
Don't get me wrong, you know I love a good crazy donut or dozen but these bite-sized sweet but simple treats will have my heart.
A huge focus for Tiny Little Donuts is to remain artificial free avoiding all of those nasty chemicals that can often be hidden in your favourite sweet treats.
While the artificial ingredients are usually cheaper to buys and would be more effective in getting the powdered sugar and another topping to stick better to the donuts, they refuse to sell out. Favouring taste over them looking perfect.
In my opinion, they still do look perfect! Obviously, to have them made fresh right in front of your eyes is a huge plus too!
We pour our hearts and souls into every batch of tiny little donuts that we make, and that's the secret ingredient we use to make them taste truly remarkable. We invite you to slow down, pop in our vintage airstream, and enjoy a few sweet moments with us.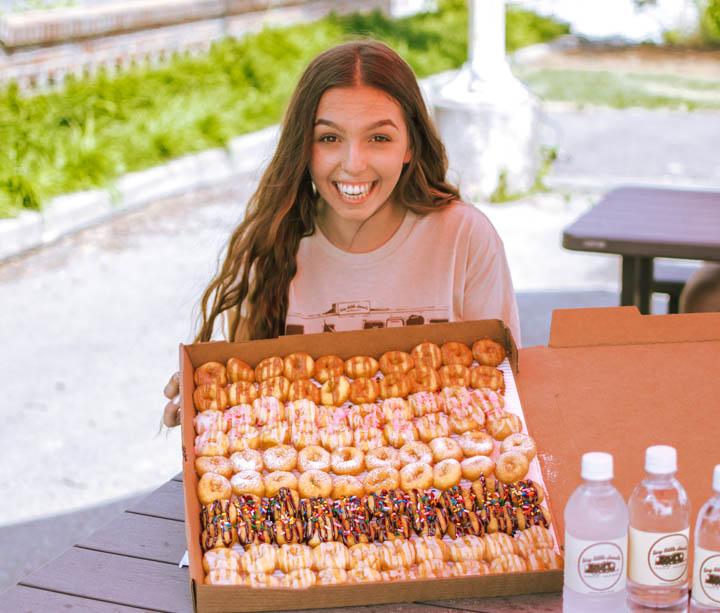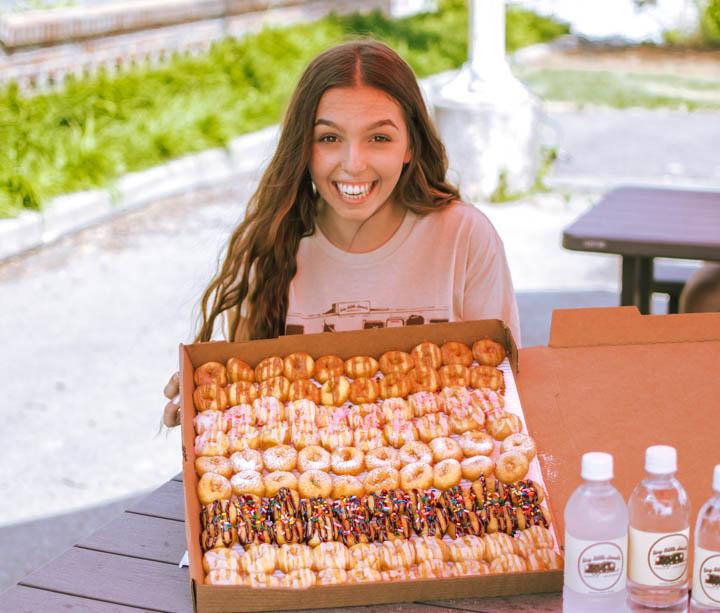 Fun Facts about Tiny Little Donuts
Mark (one of the owners) used to be a professional tennis player.

On the way to a tournament, he found a doughnut shop with a similar machine to what he uses now and was fascinated. He couldn't stop thinking about it and his wife realised his passion for this so they started to research. The rest is history…

Within the first year of Tiny Little Donuts opening, Mark didn't miss a single day of work because he loved it so much

The staff love when customers bring their dogs for a visit even dedicating an Instagram highlight on the official TND Instagram to those adorable fluffballs.
Do you have a favourite Donut Shop that should be a part of the Worldwide Donut Guide?
Let me know in the comments below and I will be in touch with what we need from you to have your review published.