We often sit for hours reading travel blogs, searching through photos and watching videos about travel and the incredible places around the world, usually stuck in a trance of wanderlust dreaming of 'getting away' and exploring.
But it is so easy to be blinded in this trance and forget about where you are now, right in this moment.
This does not go for everyone, but it is common that we bypass our home and its surroundings because it may not seem as extravagant as a French caste or swimming in the Mexican cenotes, but it may be…
Think about it… the places that are home to French castles and Mexican cenotes are also home to hundreds or thousands of people who may be looking at your home as a dream destination. This goes for people all around the world!
Growing up in Newcastle, Australia I have seen and heard my fair share of complaints about how much of a 'boring' and 'ugly' place it is as well as numerous Facebook and Instagram posts captioned,  'Get me away', some even being creative and changing the location to 'Spewcastle'.
But I am here to say, not only to my fellow novocastrians, but to people all around the world, Newcastle is just as extravagant as the French castles and Mexican cenotes in its own way, even being placed in the Top 10 cities in 2011 by Lonely Planet and i am sure that your home town is pretty special too.
http://www.lonelyplanet.com/travel-tips-and-articles/76165 (I am not making this stuff up!)
For those of you that have no idea where Newcastle is, it is located on the east coast of Australia about 150km North of Sydney (I am assuming you all know where Sydney is), not only having an impressive line up of beaches but also being home to the largest saltwater lake in the Southern Hemisphere, Lake Macquarie.
I always seem to find myself trying to discover the best beaches around the world but am always left feeling a little disappointed because nothing ever compares to Newcastle. You know our beaches much be good when the sand from one of them gets exported to the famous Waikiki Beach as part of a replenishment program.
If the photos of the landscape don't make you believe me that Newcastle is extraordinary, wait until you hear about the range of food!
My top 4 food locations around Newcastle:
1. Darby Street- The handy thing about food in Newcastle is that some of the best places are all within the same streets. Darby street is a unique art and shopping precinct as well the home to some of the funkiest cafés, including; Three Monkeys, Coco Monde and The Depot. Best known for its popular brunches and nightlife, Darby is a funky and enticing outdoor dining experience.
2. Beaumont Street- Similar to Darby, Beaumont Street is home to 42 restaurants and cafes, however, Beaumont offers a more cultural experience. Whether you feel like French, Thai, Chinese or even Vietnamese, Beaumont has it all!
3. There is still nothing like a pub feed- no matter what suburb you are in around Newcastle, i can assure you that you will be no longer than 10 minutes away from any Pub or RSL. These can be the cheapest and largest meals you will purchase and eat. No matter what Pub or RSL you go to I assure you they will have Chicken Schnitzel (Schnitty) and there is a high chance that it will be the best chicken you will eat (especially if it is smothered in gravy).
4. Doughheads Newy- I was going to leave the list at the top 3 but how could i leave out the best donut place in Newcastle. You all know that i love my donuts and Doughheads Newy provides the goods with their own version of the maple bacon donut, nutella donut, cookie dough donut and a bunch more that will make your mouth water just hearing the name.
Not to mention, the world renowned wine region, the Hunter Valley just around the corner!
Newcastle is not as bad as us novocastrians make it out to be, not to mention we have a tower named after the Queen that looks like something a little more provocative (not many cities can say that!).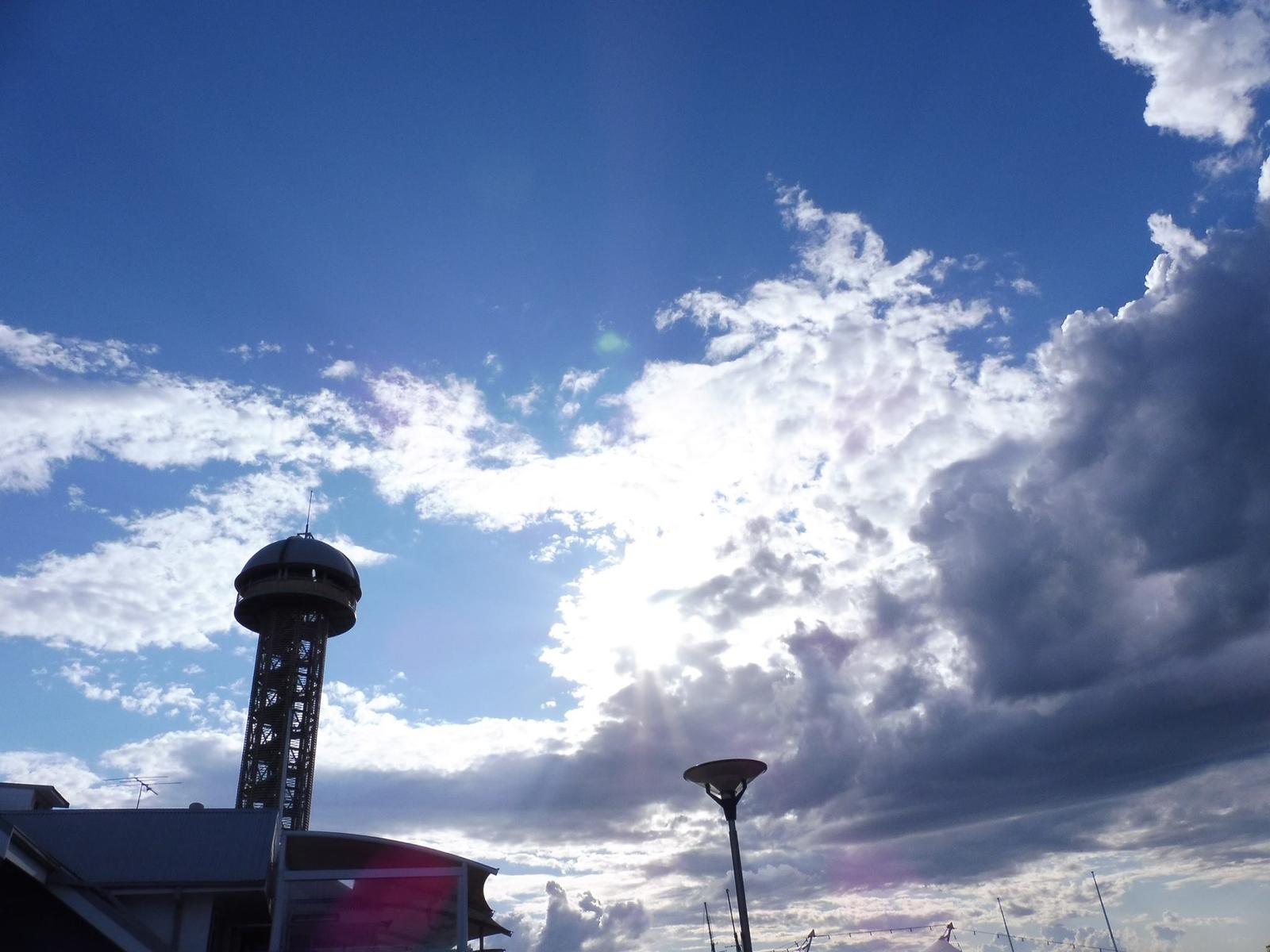 If you are stuck in your trance of wanderlust, dreaming about getting away, step outside and explore. You never know, your home city may be more extravagant than you could have ever imagined.
No matter how far you travel or how long you leave for, home will always be home.