How to survive a Roadtrip with your Best Friend
You've probably heard the Emma Chase quote "because the greatest part of a roadtrip isn't the destination but all the wild stuff that happens along the way" and she is right, especially when you hit the road with your best friends. In fact, wild doesn't even begin to explain some of the stuff that happens along the way…
Travelling with friends can be risky. At the end, you will either be worst enemies or have a stronger bond than family. Roadtrips are on another level, but don't stress as I'm here to help you survive your epic roadtrip without you killing each other, or at least from losing your sanity (unless like me and lost that long ago).
This isn't so much a recipe for success but a few tips and tricks to help you survive. Anyway, buckle up (and buckle your bestie up too) because your flexible guide to surviving a road trip with your bestfriend starts right now!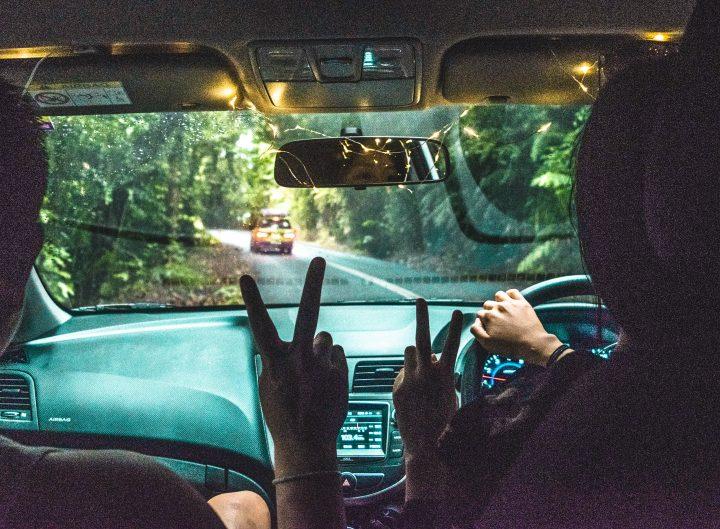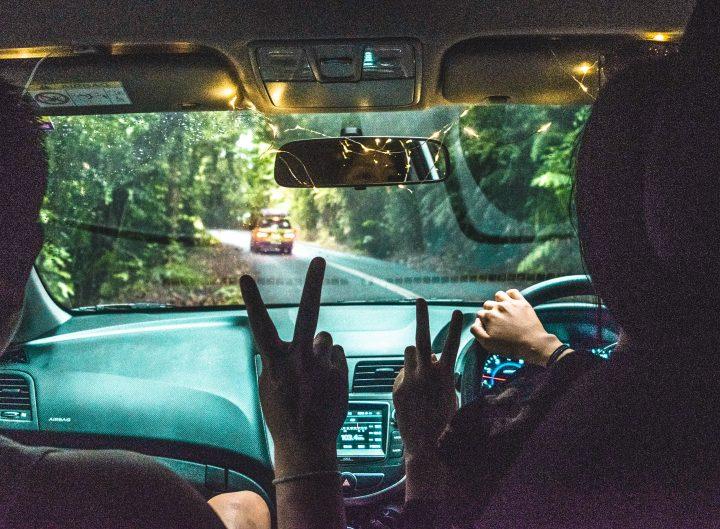 Tip #1 Share the driving
Not only is this also one of the safest ways to roadtrip but also takes a lot of pressure off the primary driver which, from experience can lead to a major breakdown (and I'm not talking about the vehicle).
Of course this will only work if both you and your bestie can legally drive. However, if you aren't breaking any laws, this can not only save a friendship but also your life.
Tip #2 Turn the music UP!
Everyone knows that one of the best things about a roadtrip is performing your own concert in the comfort of your vehicle.
The problem is when your solo career becomes a duet and one, or more likely both, of you are practically tone deaf.
Although it can be hilariously enjoyable for the most part, this is always one of the riskiest ways to drive each other mental. So, all you have to do is drown out those painful shrieks that you each try to pass off as singing with some loud and funky tunes and you're good to go!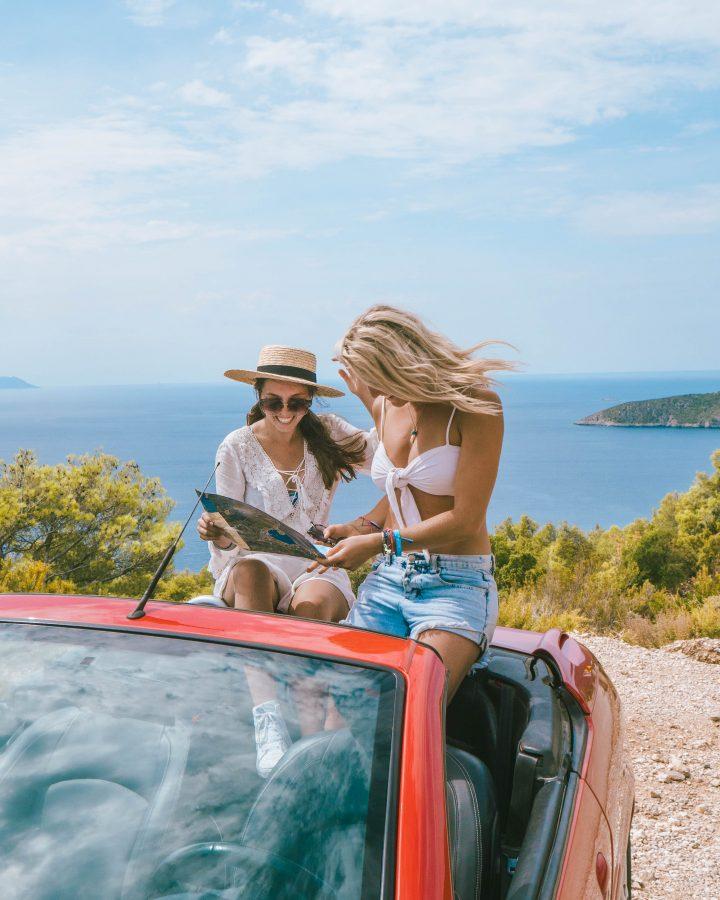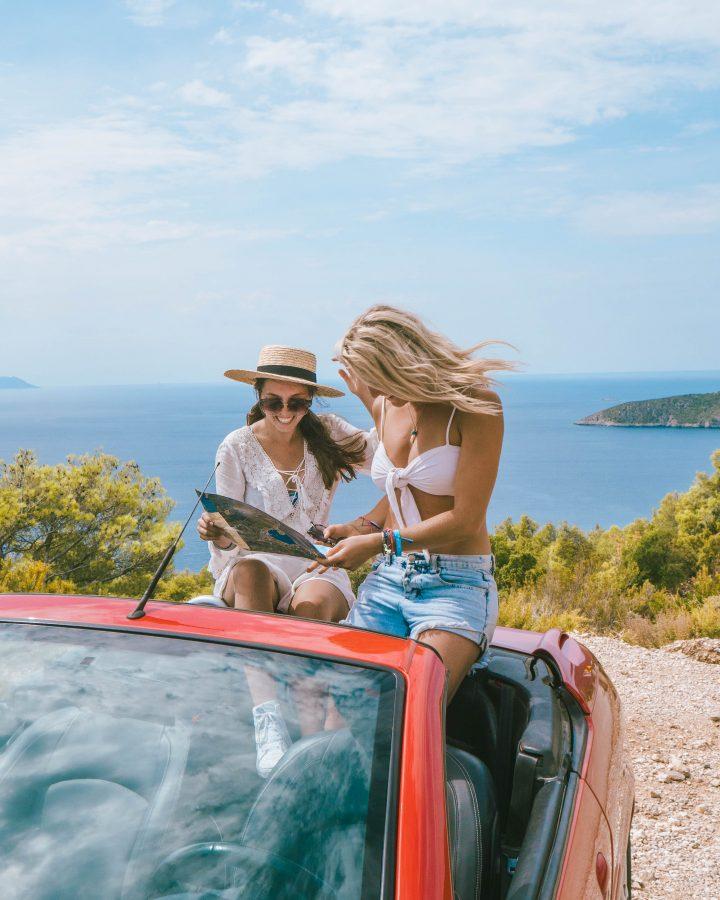 Tip #3 Do your own thing
I'm not saying that you should be driving in separate cars or not doing anything together at all for your entire trip. What I am trying to say is it is okay and you should actually be encouraged to do your own thing every now and then.
Whether you want to have a day to rest and recover while your friend continues to party or vice versa this is the perfect way to feel refreshed and often leave you more excited than ever to get back on the road with your bestie.
Tip #4 Regularly stop
Toilet breaks, photo opportunities, spending a night somewhere or even basing yourself somewhere for a week. Stop wherever and whenever you can because a good roadtrip shouldn't be rushed.
It can be tempting to shove as much into you trip as possible but often when you do you end up missing out on more experiences than you would otherwise. It is so important to take your time and enjoy every moment rather than worrying about the next. The best thing about it is that you don't have to be cramped up all the time with your friends.
Having that breath of fresh air and some space to stretch allows you to stay cool, calm and collected making sure you don't give yourself enough to time to build up unnecessary anger and aggression towards to bestie.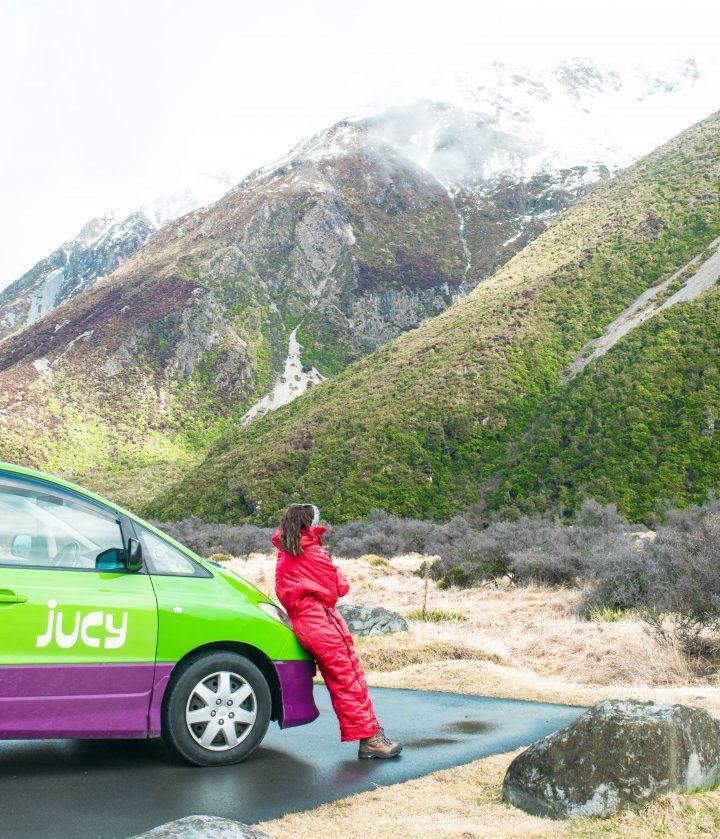 Tip #5 Make new friends
Don't go out and replace your bestie any time soon and probably don't go around picking up hitchhikers but making friends can be a highlight of your trip and an added bonus of future free accommodation!
Having a few different personalities around to interact with can give you a completely new perspective on everything as well as taking some of the pressure off just you and your BF trying to keep each other company and entertained.
The more the merrier right!?
Tip #6 Split the costs
This is pretty much a given but splitting the costs, mostly fuel/gas/petrol wise but also other things like groceries, parking or if you are anything like me and my bestie on our wild New Zealand Jucy trip a parking ticket or two, is only fair and it ensures that you feel equal.
The worst thing is if one of you starts to feel like they are putting a lot more in than the other, a whole bunch of stress, drama and more nonsense can start. No one wants that to happen so always treat each other as equals
Now than ever, this is easier to do with apps and payment options made just for this. E.g Venmo, beemit, Splitwise.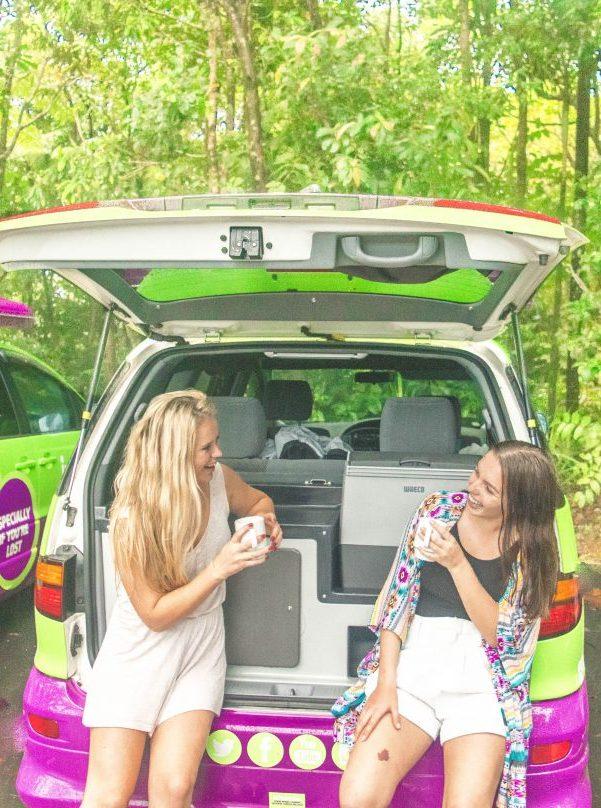 Tip #7 Do things for each other
Similarly to doing things alone, this is all about making sure you each get to do as much such that you BOTH want to do. Sometimes those things don't always match up but it can be surprisingly fun to give it a go anyway. Plus having someone to share (and take cool insta pics for you) these activities and experiences is so much better than doing it alone!
For example, my BFF had her heart set on bungy jumping the moment we booked our NZ roadtrip but I didn't have any intention of putting all of my trust into a cord and throwing myself off a platform after her anytime soon but that did not mean I wasn't going to be there for her and I couldn't be happier that I was. To be there through that roller coaster of emotions and to feel the joy and excitement radiate off her after made it so worth it.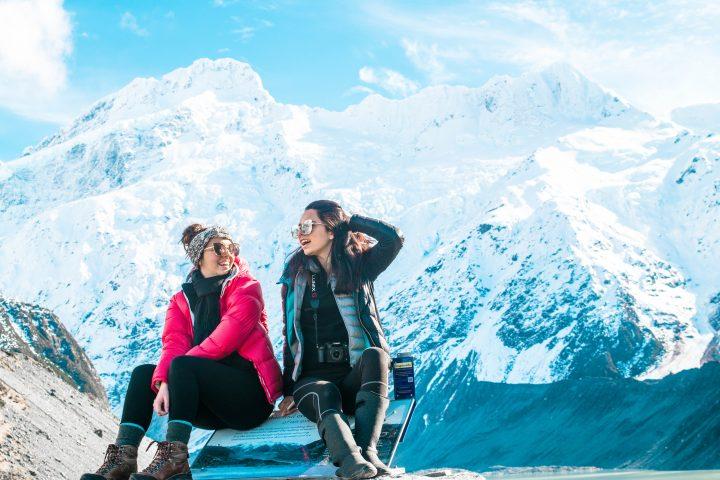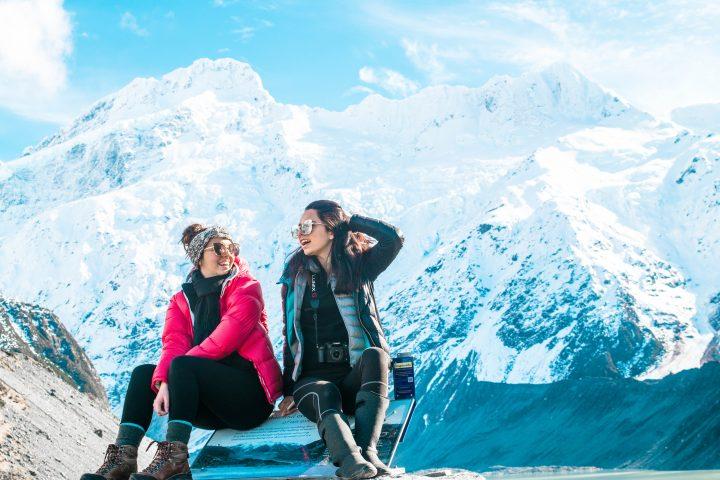 And finally…
No matter how much you and your best friend want to strangle each other and how much a roadtrip will test and push the limits of your friendship, I assure you it will be one of the best things you will ever do.
So what are you waiting for… grab your bestie, jump in a car and try not to kill each other (which is a lot easier now that you got through this list!)
Thanks to JUCY for helping me make this roadtrip possible. Find out more at www.jucyworld.com and follow them on social media @jucyworld.
You hear and see so much about me and my best friends but please comment bellow because I want to know more about you and yours especially about what drives you insane about each other!