The Truth about Amsterdam Bike Tours
Did you know that there are more bikes than people in Amsterdam? Well, you do now! So, as the most bike-friendly city in the world, it would have been rude not to go on an Amsterdam Bike Tour. However, if I had the chance to do it again, I wouldn't.
I don't want to scare you away from going on your own Amsterdam Bike Tour adventure or any adventure in that case. All I want is for you to have a little extra insight before from my first-hand experience. Wow, how nice am I right?! haha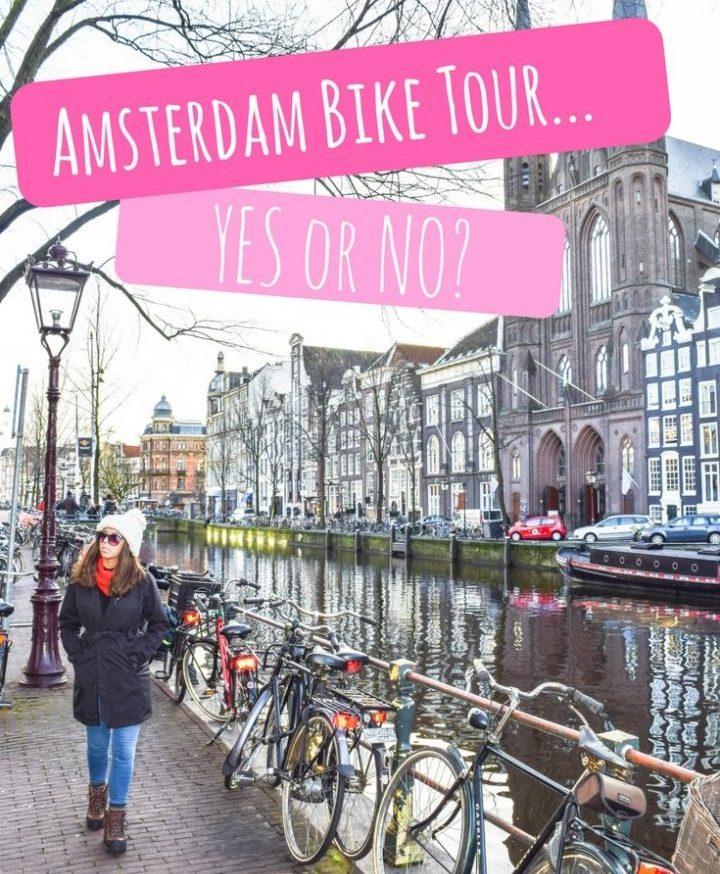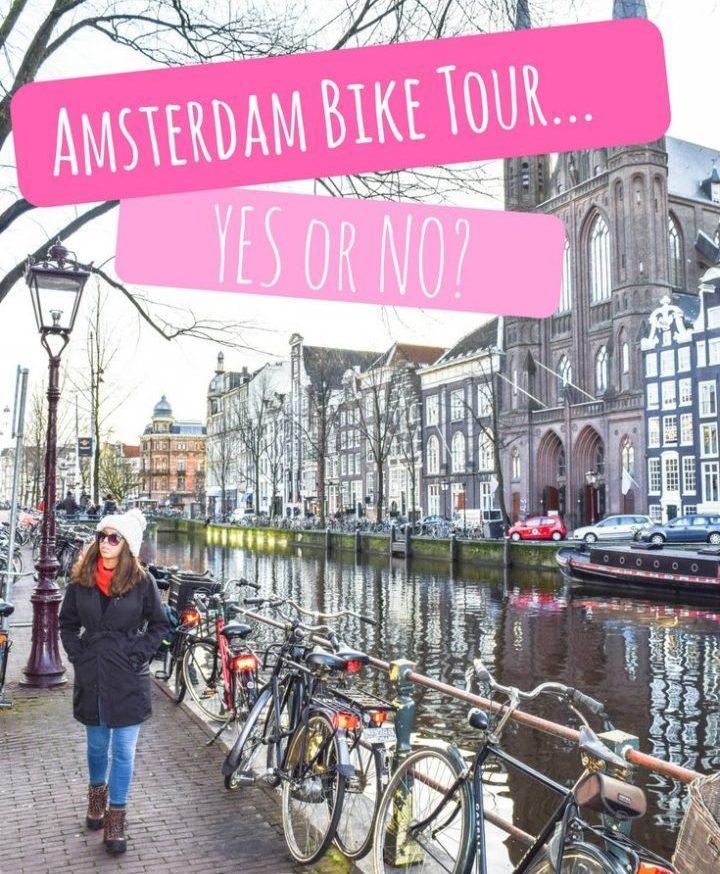 My Amsterdam Bike Tour experience came as part of my wild Europe Schoolies trip in 2015 all thanks to Unleashed Travel and Topdeck. In no way am I saying that I am a bike-riding expert, oh no, I am far from it. I hadn't ridden a bike in years and now don't plan to for a few more. To be fair, my general uncoordination didn't help my case either.
Find out more about Amsterdam Bike Tours here.
So, let's strap our helmets on and get into this, which brings me to my first point:
Where the bloody hell are the helmets?
I think I am pinpointing this more because I actually wrote this during my Identify Hazards, assess and control safety risks' class but anyway, I may not have realised on the day but looking back now a helmet would have been handy.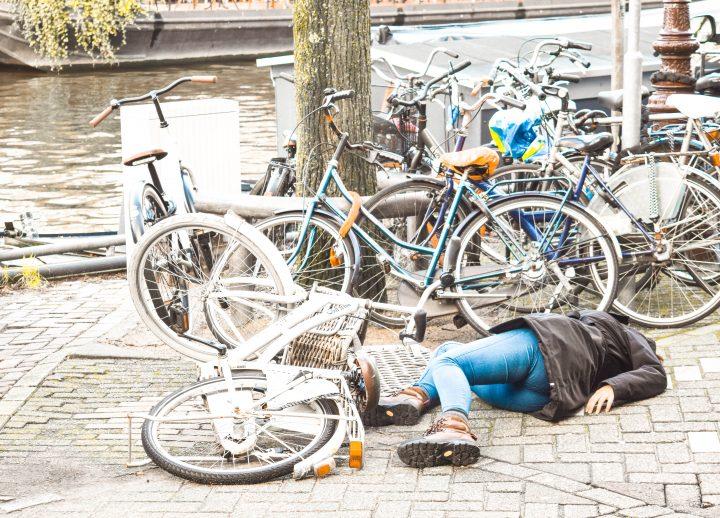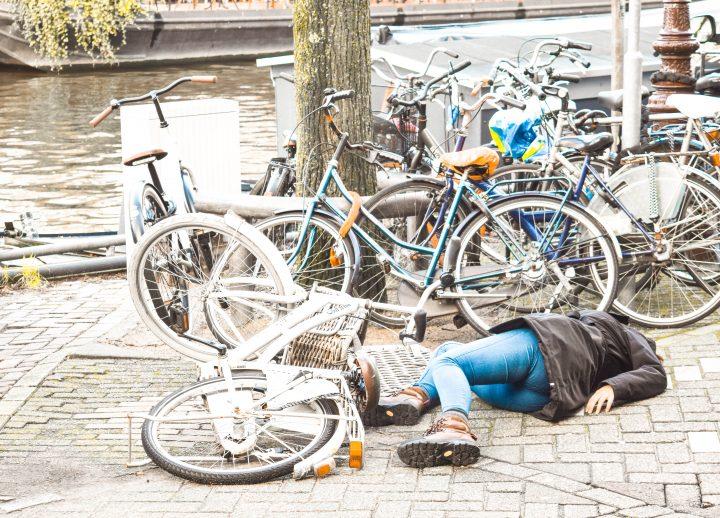 *Please note that the image above is not from the actual tour but a dramatic recreation I did on my next visit to Amsterdam.
Believe it or not, there is a scene in the Fault in our Stars that shows the exact place I stacked it on the bike immediately after ALMOST being run over by a garbage truck. I am just lucky I didn't end up adding to the yearly total of 15,000+ bikes they are cleaned out of the canals each year.
So, yes, as a clumsy, barely beginner bike rider I feel like a helmet should be a necessity.
Now, speaking of almost being run over by a garbage truck…
Bike riders don't get as much respect as you might think
One of the first things I was told on my Amsterdam Bike Tour is that bikes have right of way and priority over everyone.
Seriously, if a bike smashed into your car it would be YOUR fault and the same goes if the bike smashed straight into you as a pedestrian, guess what, YOU are still at fault! Crazy right!?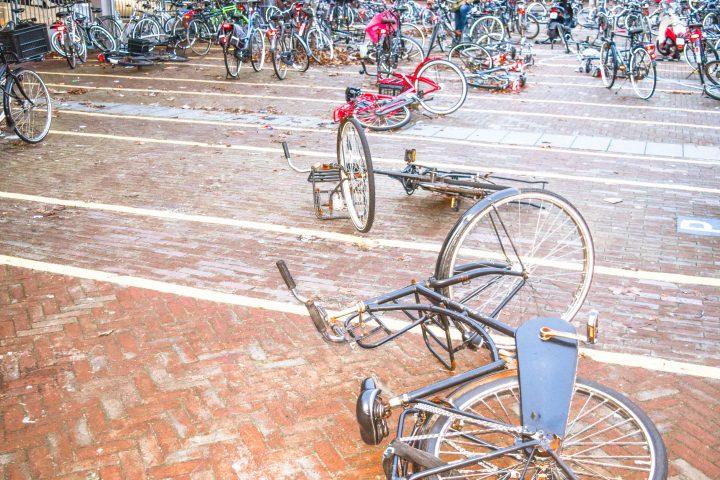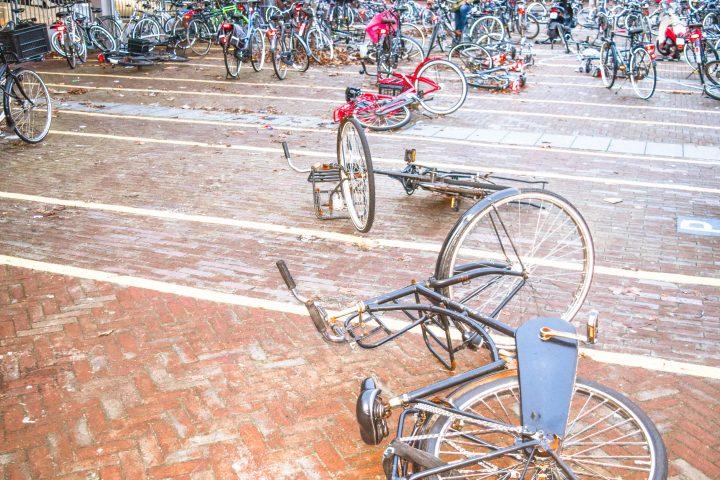 However, just because bikes do have this ultimate priority, doesn't mean everyone agrees.
There is a possibility that they could sense I was a tourist from a mile away, especially when you are obviously travelling on an organised Amsterdam Bike Tour but the overall vibe I got was as a bike rider to have priority they need to have the guts to show it. Unfortunately, I barely had the guts to ride over the bridges (it was a real struggle).
For everyone besides me, to show that have the guts they usually come across, well, let me just say…
Most bike riders in Amsterdam are rude assholes
Again, this is most likely because it was very clear that I was another uncoordinated tourist on an Amsterdam Bike Tour. Honestly, I was getting pretty impatient with myself too but, even when you aren't 'trying' to ride around, it is like the Hunger Games out there.
With more than half of the city commuting on their bikes daily it isn't too hard to understand why they don't want to put up with you as well.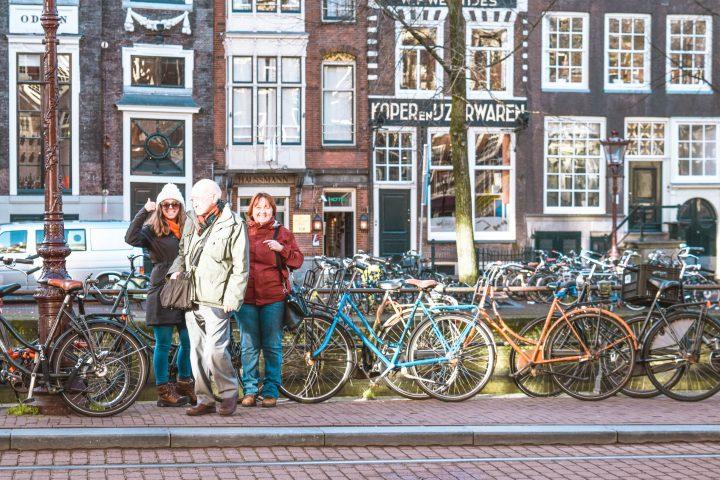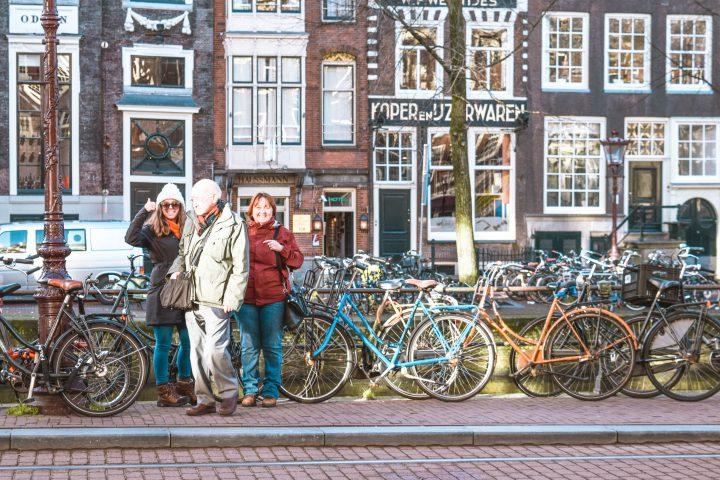 If you think about it that is something that we experience at home too whether we are on a bike or in a car. It comes down to road rage. I am sure you would be a little pissed off too if you were in a rush to work, maybe a special date, but get stuck behind someone taking a leisurely drive.
Not only are there other bike riders out there to make your leisurely ride nowhere near are relaxing as you had hoped but…
The weather does not respect your Amsterdam Bike Tour plans
Rain, hail or shine your bike tour will more than likely go ahead. This is great in that you won't have to miss out until you end up freezing and sick wishing you did in fact miss out but I guess this is just another one of those life lessons that someone has probably made a relatable Pinterest graphic quote to match…
Sure, If it is bucketing down, you are going to be offered one of the funkiest and most ridiculous raincoats ever.
However, wet weather is going to make your ride so much more uncomfortable and difficult. not to mention, those funky raincoats are going to drive you bonkers. Especially if you end up like me with an XXXL raincoat which would be fine if I wasn't a 5″2 child-sized woman.
All in all, I am glad I can say I rode a bike in Amsterdam adding to the daily total of over 2 MILLION Kms ridden a day.
I try not to regret it too much because it was also a great way to work off all the pizza and gelato I ate in Venice. Plus, I guess it is also pretty cool that every time I watch the Fault in our Stars I can say "I was almost run over by a garbage truck there!"
With hundreds of millions of dollars still being put into biking infrastructure, it does make a lot of sense to want to ride a bike in a city that it made for it. Seriously, Amsterdam is the only city in the world with a museum you can cycle through!
If I haven't scared you off yet I really do hope your Amsterdam bike tour is a lot more enjoyable than it was for me and if it does happen to rain that you receive an appropriately sized coat!
Believe it or not, there is more to Amsterdam than just riding bikes. Maybe one of these will float your canal boat!
Have you ever been on a bike tour or any tour for that matter that wasn't quite what you had hoped for? I would like to know your stories in the comments!