Lessons learned from my first student exchange
So many of the lessons I learnt on my first student exchange stay with me, and are just as relevant, almost ten years later in my life.
Many don't even consider student exchange until University but at 14 years old I was flying halfway around the world to test out life as an American High Schooler and… this is what I learnt.
Don't say no just because you think you have 'been there, done that'
I was sitting at my weekly High School assembly and as they listed the range of cities the G'day USA exchange trip offers I checked off in my head the places that I had already been, thinking that I probably wouldn't bother with the trip because I had already seen most of the cities on offer.
I was 13/14 at the time but I can't even blame my age for how ridiculous I was to even consider shutting down this incredible opportunity.
Mini Lesson – Opportunity will always come knocking, but you have to answer the door if you don't want to miss out!
The truth is that even though I had already been to Los Angeles, and many of the places on the itinerary, this experience was completely different from the previous times I have visited.
I had grown up, I was surrounded by completely different people and the places themselves had grown too. I had a different outlook on life and was surprised by how much I actually had not seen and done.
I understand the urge to see as many new places as you possibly can when you travel but don't forget to see as many things as you can in those places, even if it means going back for another look.
Don't let other people hold you back or make your decision
A few of my close friends at school had agreed to go on this exchange together but, as would eventually become a habit, almost all of them pulled out as the final decision got closer.
If it wasn't for one of my best friends begging me to go with her I would have let my stupidity get the better of me and missed out completely because all of the others had dropped out.
The crazy thing is that this friend also bailed at the last minute leaving me with the decision to quit out of the exchange program or go ahead with this opportunity that I was now so excited for, but with a group of people I barely knew at school.
Spoiler: I still went on what was one of the best trips of my life.
It is okay to do the things you love and follow your dreams even if the people around do not feel the same way or are unable to join you. Do not spend your whole life wondering 'What if?'
The funny thing is, one of the girls on this trip is now a semi-regular travel companion, while all the rest of my original circle of friends never travel, or certainly not with me anyway.
Find comfort and confidence around like-minded people
This particular exchange program was not like most others around. I will try to explain it as best I can for you but I do like to ramble quite a bit so I apologise in advance.
You see, The Education World Travel G'day USA program reaches out to schools. Then depending on the number of travelling students, schools will be put in a group of up to 60ish students with other schools.
From there they fly each group over where they will spend two weeks with a host family, joining their American host at school and then a week travelling with the group to explore mostly theme parks, as well as some other fun things America has to offer.
So although it may not be a traditional exchange and I don't think I had to do any school work besides reading some papers out loud, because everyone was quite fascinated with my accent, it was still a very new and overwhelming experience.
However, I was not alone. There may have only been 9 of us in my little school group but there was so much love and support within the group that made even the worse days great. Plus my family was only a message away.
You don't have to be alone. You are still able to experience new things and meet new people while still seeking comfort within familiar people.
And knowing that the people around you are going through the same emotions and have the same travel bug as you helps to make you feel that you are never alone.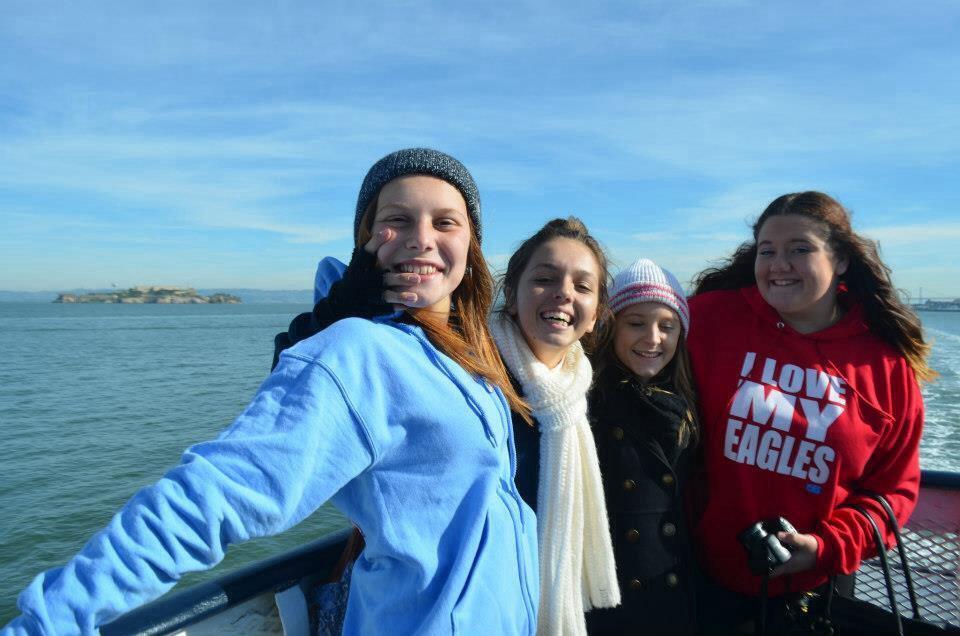 In order to grow as a person you have to push through your fears
Yeah, Yeah I know I just said it is great to stay with a group that makes you feel comfortable but just make sure to step outside your comfort zone occasionally. Once you step outside of that comfort zone you will discover a world of opportunity you may never have known existed.
I still find it unbelievable how many friends I have made and life-changing experiences I have had because I allowed myself to live, pushed through the fears and doubts, and take a chance or two.
On the other hand, there are plenty of people I know who prefer to always play it safe and stick to what they know, I wonder how often they look back on past opportunities and say 'What if?'
"LIFE BEGINS AT THE END OF YOUR COMFORT ZONE"
-NEALE DONALD WALSCH
I love shopping in America!
Okay, I love shopping in general but don't we all?!
As an Aussie, shopping in the USA is extraordinarily exciting and cheap even with a less than desirable exchange rate. It is where to go to stock up on all your makeup, clothing, shoes, and whatever else you can get your hands on before returning home to your overpriced country.
It wasn't until this student exchange, when I was free to roam the malls without my parents, that I really began my shopping rampage. Sure Australia is finally picking up its shopping game with some H&M, Sephora and most importantly Forever 21 but 14 year old me was in absolute heaven wandering though these stores that were so exotic at the time. To be honest I still feel like I and in heaven wandering through these stores.
Bonus, but trivial, lessons I learned on this trip
Johnny Rockets cheese and bacon fries are great for jetlag.

If you pass out at the airport you will be offered a wheelchair and all of your friends will carry you luggage around for you.

Sadly I discovered that it is possible to miss your entire birthday due to timezone changes when flying from America to Australia.

The Shining was filmed at Timberline Lodge on Mt Hood, Oregon.

Being Homesick sucks but letting it ruin your trip is worse.

Disneyland is a lot quieter and a whole lot cooler in January.

Not everything works out the way you want or expect, but you learn to roll with it.

American High School is not at all like the movies.

Some people in the USA actually believe all Australians have pet kangaroos. Sorry to disappoint, but we don't.

You meet the best people while travelling, you just need to be looking.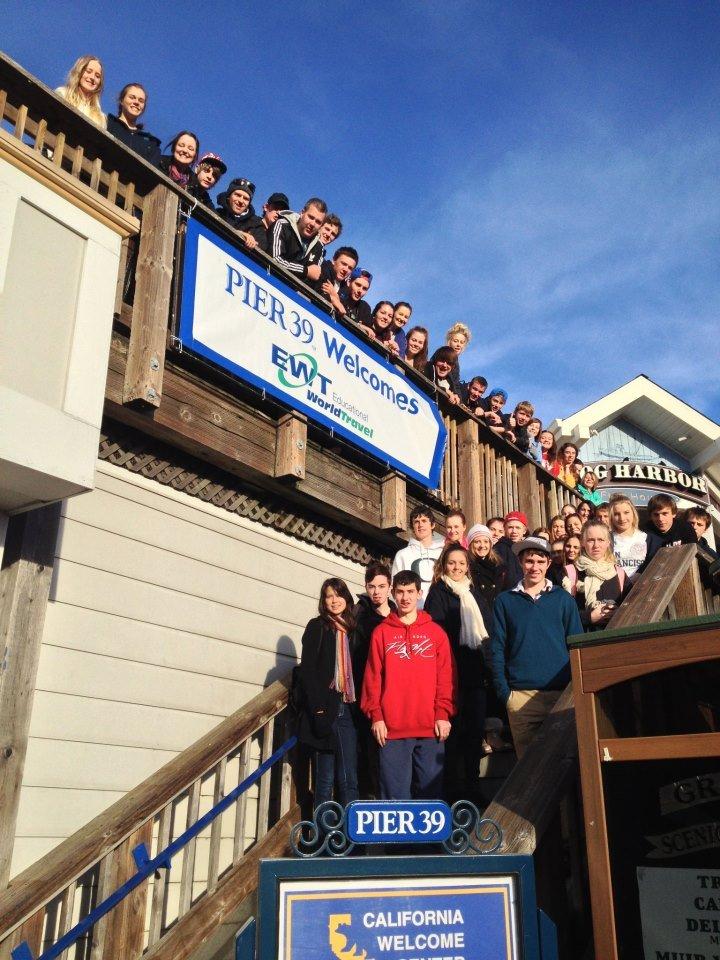 I learnt so much, did so much, ate so much and met so many incredible people. All in all this trip changed my life.
Has a trip ever change your life?
Have you ever been on a student exchange?
I would love to hear your story!