Who is the Wandering Donut?
If you have lurked the Wandering Donut on social media or just stumbled across this blog you have probably been thinking who is that weird girl in these pictures? Who is the Wandering Donut?
Well, Hello there! My name is Dana Williamson, both teenager and adult who can often still get away with being given the free ice cream with kids meals and it is lovely to meet you.
It was inevitable that I would have an extreme case of wanderlust after all both my parents have the travel bug and I was on my first overseas adventure before I was even born, however, I was stuck in my hotel womb the whole trip so I didn't really get to experience much. Besides a few little trips in and around my beautiful home of Newcastle, Australia it wasn't until I was 8 that I had my first real taste of travel on a family trip to the USA and Mexico and now, at 18, I feel extremely lucky that I can say I have been to more countries than years I have been alive.
After graduating High School in 2015, with a qualification in Tourism and quite a bit of anxiety, a world of opportunity opened up (literally!) and I was ready to grab life by the donuts!
What is the Wandering Donut?
The Wandering Donut is made with lots of love to share, inspire and guide you (and me) through the best and worst of times. Whether we are in the middle of the Bangkok riots, helping close the roof of The Griffith Park Observatory, being asked out over google translate in Mexico, stuck in a -19°C blizzard in Switzerland, sloth spotting in Costa Rica or DJing in a London Bus we will always have each other. Like Sister Sledge said, "We are Family".
I am a rookie solo traveller who has anxiety attacks in most airports, accidently drops my luggage more than luggage handlers do when unloading the plane, has the strangest case of the hiccups you will probably ever come across and is extraordinarily excited to share my inescapable desire for travel and donuts with you.
You see, the Wandering Donut is so much more than me as a person. It is a place to fall in love with destinations, drool over donuts, crave some funky foods, open your mind and wander with me!
Why is it the Wandering Donut?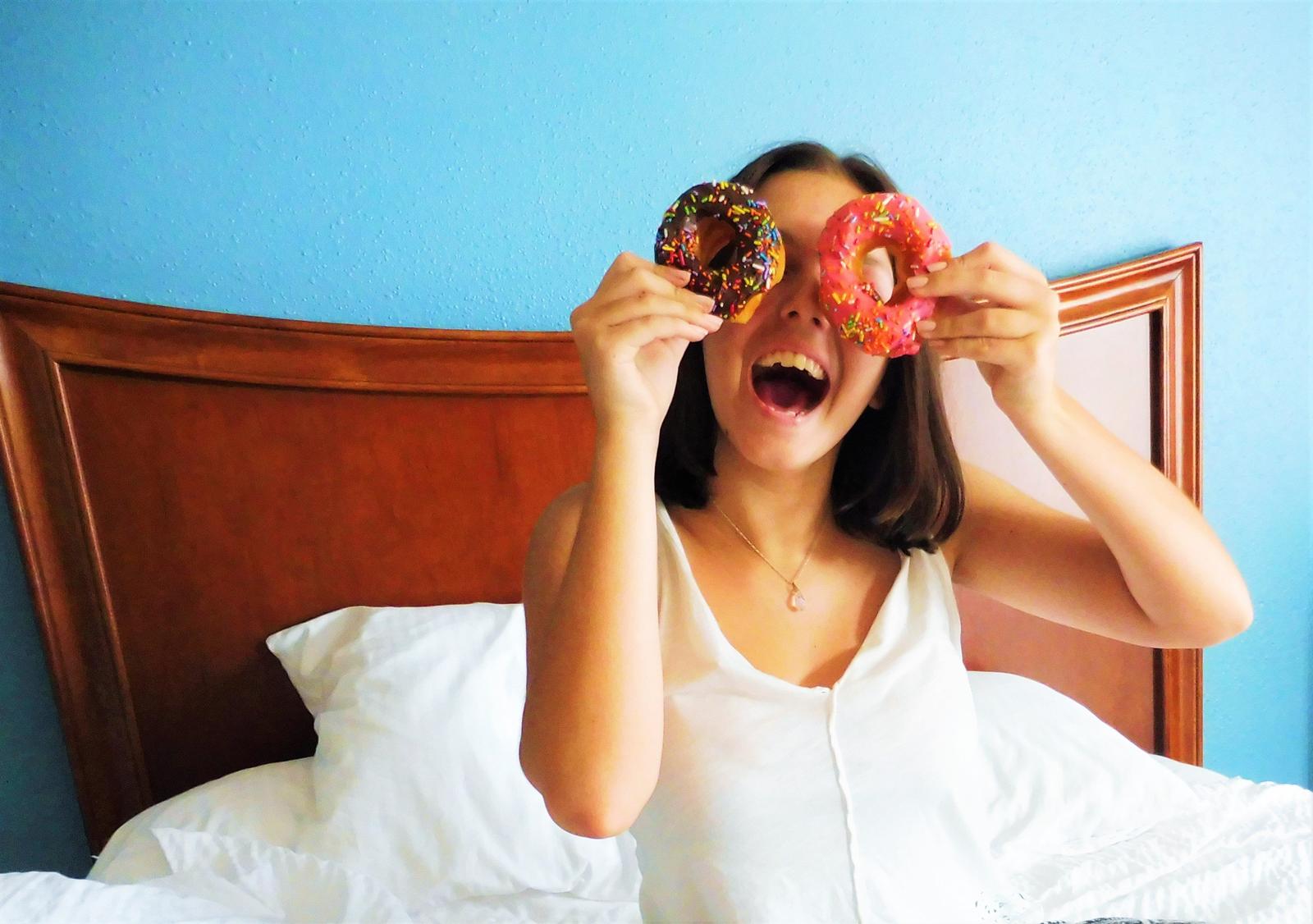 Growing up in Australia it is common to be given many nicknames during your lifetime. Apparently no one thinks the name your parents gave you at birth was suitable, and sometimes your parents seem to agree.
I, Dana Williamson, have had more nicknames than flights I have been on (I lost count around 60). These range from Daz, Dazzy and even Dazzlelicious, but the one that inspired the name of this blog is Donut, the name given to me by my family and best friend, I can only assume because I started to look like a donut after eating so many. Then as Donut I began to wander with no intention of stopping and in late 2015, voilà, the Wandering Donut was up and running on the World Wide Web.
I had always tried to get into blogging even before I knew I was able to turn it into a career. When I was just a mini donut I had my own website for my penpals, then as I moved into the glorious time of puberty I got really into Tumblr (like pretty much everyone else at the time), I am pretty sure I even messed around with my own travel blog at some point just as something to do but now it is not just something to do, it is my dream and my passion which I am so happy that you are a part of!
Where has Donut wandered?